Red Hat extends RHEL release support
Keeping older software longer saves money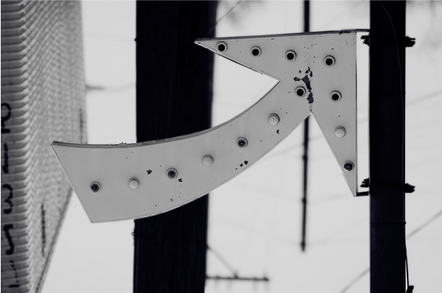 Commercial Linux distributors have an advantage over proprietary operating system makers in that they are only interested in securing a single-year or multi-year support contract from a customer. They are not looking to sell an upgrade to a new version or release, since the support contract already covers them.
But every Linux release sooner or later is put out to pasture. So on Thursday, Red Hat said it will start allowing customers to keep Enterprise Linux releases in the race for longer than it historically has in an effort to save them money.
While Red Hat commits seven years of support for a major RHEL version, the dot releases within the versions change about every six months. Within those dot releases, the company ensures application compatibility because it doesn't change the runtime environment, the area where the Linux kernel interacts with applications. So even if there are patches for security or bugs and whatnot in the dot release, customers do not have to go through application testing and certification, which can take many months, as long as they stay within a RHEL version.
During the lifetime of a RHEL version, Red Hat issues security and bug fixes as needed, and rolls these up every six months as a new release (possibly with some new features and usually with tweaks to the application stack). The new releases also provide support for new kinds of processors and peripherals as they are launched into the market, too. So you just can't ignore releases.
The only problem is this: Corporate customers do not like messing with running servers. They don't like rolling out releases every six months to keep current, particularly if their iron isn't changing. The reason is that time is money. Revalidating software stacks - even if it's only a dot release of RHEL - has to be done even if there is no new hardware, and this takes a lot of time. Customers particularly don't like risking production systems or taking them offline if they are working properly, too. At the same time, they cannot be negligent and ignore security and bug fixes.
To help customers have an easier time, Red Hat today announced that it is offering what it calls Extended Update Support for RHEL. The offering will be available only to customers who have 100 or more RHEL servers. Under the extended support contract, customers who pay Red Hat for support will be able to keep a dot release running and get patches for it for eighteen months instead of the standard six to nine months. This should help customers reduce the number of times they need to roll out new releases, which saves them operational money.
Red Hat was unavailable at press time to explain if this Extended Update Support requires additional licensing fees, but presumably it doesn't, just like moving to a new dot release within a version doesn't. ®
Sponsored: Minds Mastering Machines - Call for papers now open