Designer pitches solar-powered AA battery
Clever roll-up panel
It's time to bin recycle your traditional batteries, according to one designer who's dreamt up a solar battery that can be rolled up and slotted into your gadgets.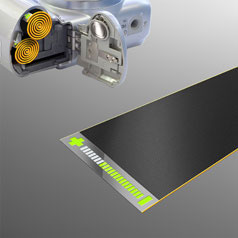 The Solar Soft Battery
The Solar Soft Battery concept was designed by Wu Jian to provide an environmentally friendly way of collecting solar energy and an easy way to use in everyday gadgets.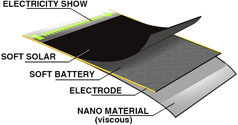 Batteries not required, just sunshine
Simply lay the soft strip of solar cells out flat in the sun and, once they've soaked up enough rays, roll the strip up and slot it into an AA battery-sized tube. You can then slot it into your device.
The Solar Soft Battery does have a few potential drawbacks, though. Firstly, aside for TV remotes, most gadgets now run on batteries of all shapes and sizes. Secondly, a solar powered battery may only provide a short-term solution for power hungry gadget fans on the go.
It's a nice idea, but not one that we think is likely to find its way to market anytime soon.