US firm vies for Opteron packaging excess crown
Boxing unclever
Aboxalypse now The Register excessive packaging monitoring sub-committee is obliged to Jay Coleman who earlier this week sent photographic evidence of how US firm CDW has made its pitch for the "Opteron overkill" crown in the "chip-in-big-box" category of cardboard outrages against Mother Earth: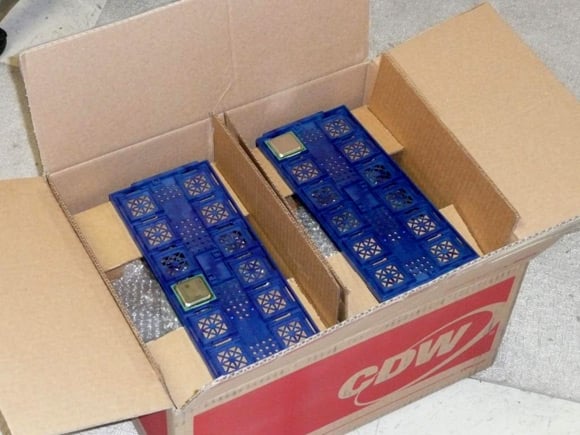 Aboxalypse Now regulars will, of course, recall the HP lone DIMM scandal, one of a series of shockers which began when we received proof of the company's commitment to destroy the planet.
Concerned readers are, of course, cordially invited to email me pics of further environmental catastrophes, right here. Snaps of solitary Flash memory cards enshrouded in bubblewrap and placed in a crate so large it has to be winched down to the customer from a helicopter are particularly welcome. ®
Sponsored: What next after Netezza?