British Standard explains how to store data for use as evidence
Legally admissible BS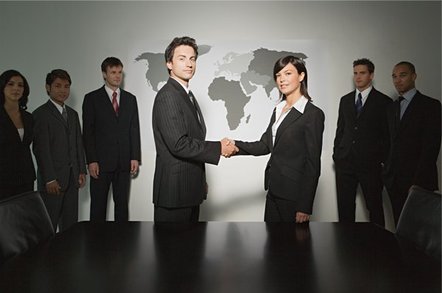 A new British Standard has been published that aims to maximise the evidential weight of electronic information held by companies.
BS 10008 sets out requirements for data management in companies to ensure the integrity of information.
By complying with BS 10008, "it is anticipated that the evidential weight of electronic information transferred to and/or managed by a corporate body will be maximised," said national standards body BSI British Standards.
The Standard is called Evidential weight and legal admissibility of electronic information – Specification. It sets out the requirements for the implementation and operation of electronic information management systems, including the storage and transfer of information, and addresses issues relating to authenticity and integrity of information. 
Legal admissibility concerns whether or not a piece of evidence would be accepted by a court of law. To ensure admissibility, information must be managed by a secure system throughout its lifetime, which can be for many years. Where doubt can be placed on the information, the evidential weight may be reduced, potentially harming the legal case.
BS 10008 aims to ensure that any electronic information required as evidence of a business transaction is afforded the maximum evidential weight. The process is based on the specification of the requirements for planning, implementing, operating, monitoring and improving the organisation's information management systems.
It addresses issues related to electronic identity verification, including the use of electronic signatures and electronic copyright systems, as well as the linking of electronic identity to particular electronic documents.
The Standard also addresses document scanning processes and the provision of a full life-history of an electronic object throughout its life.
Alan Shipman, chairman of the BSI committee responsible for the development of BS 10008, said: "The new standard is an important step in ensuring the admissibility of evidence in the UK.  BS 10008 has been developed by a wide range of experts in the field of document management and has taken into account all the feedback received during the public comment period." 
BS 10008 combines some of the content of the BSI guides, BIP 0008-1, BIP 0008-2 and BIP 0008-3.  BIPs 0008-1,2,3 are still current and can be used in parallel to BS 10008.
The Standard costs £100 or £50 for BSI members.

Copyright © 2008, OUT-LAW.com
OUT-LAW.COM is part of international law firm Pinsent Masons.
Sponsored: Detecting cyber attacks as a small to medium business