Verari, Rackable look to leasing
Cash is scarce right now in Server Land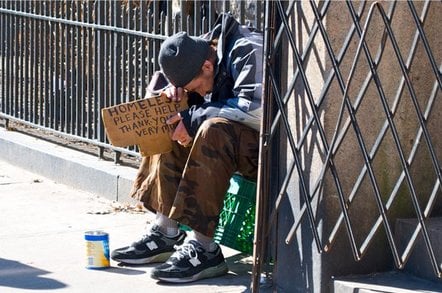 When times get tough and companies want shiny new servers but also to conserve their cash, the talk at the bargaining table almost always turns to leasing. The big server makers, like IBM, Hewlett-Packard, Dell, and Sun Microsystems, have their own financial arms that can move a server deal from the capital budget over to the operating budget thanks to a lease. And that means boutique server makers plying a niche have to do the same thing if they want to close deals.
That's why Verari Systems and Rackable Systems have ramped up their own leasing programs, which they do in conjunction with leasing companies that have expertise in finance but who nonetheless allow both companies to offer one-deal, one-stop shopping for their prospective clients.
Verari was the first of the two companies to launch a formal leasing program, which it did with a certain amount of prescience back in June. That leasing program has just been enhanced with some "green" initiatives that can sweeten a deal as Verari works with electric companies (again through a third party) to get customers rebated when they do a leasing deal to modernize their IT gear. Rackable is announcing its leasing program formally today, and is expecting it to ramp up fast as companies look to lease rather than buy gear.
Verari has two leasing partners it uses today. The first is TIP Capital of Bloomfield Hills, Michigan, a company that is comprised of leasing executives from some of the big names in mainframe and proprietary minicomputer leasing from days gone by at leasing companies AT&T Systems Leasing, Newcourt, and CIT Group. Verari has also tapped CSI Leasing, of St. Louis, Missouri, to do leasing deals, too. Gerald Conboy, vice president and general manager of the Verari Financial Services unit, says that TIP Capital does deals mostly in the United States but also has coverage in China, and that CSI does deals in the States but also has a presence in the United Kingdom, Germany, and Latin America.
One of the things that Conboy says differentiates the leasing it does in conjunction with TIP Capital and CSI is that Verari's leasing partners actually put some skin in the game. They actually put some equity in the deal, which lowers the leasing cost for prospective customers. "For two and three year leases, I think we have the best rates in the business because of the equity position our partners are willing to take," says Conboy.
On a three year lease, they kick in around ten per cent, and on a two year lease, they put in around 15 per cent. (The actual equity stake and the resulting lease rate depends on the equipment being financed, the credit-worthiness of the customer, and other factors, of course.) These two companies can also work with prospective clients to take out gear from other server manufacturers and resell it on the open market, further cushioning the economic blow of buying new systems.
Conboy says that its typical lease is a 36-month deal with a technology refresh at 24 months into the deal. That refresh requires a 20 per cent bump up in lease payments. Some customers want a refresh at 18 months, he says, and a lease can be structured to allow that. Presumably this costs more, but maybe not because the resale value of the replaced equipment is higher if it is younger. (It always comes down to cases and market conditions.)
The interesting, but not surprising, bit is how quickly leasing has taken off at Verari since being introduced in June. Conboy's goal was to have ten per cent of the revenue that the company generated come through deals that involved leasing rather than outright acquisition; so far for 2008, the company has hit nine per cent. So that is close. But among the deals on the table right now, Conboy says that about half have leasing. This is how quickly things can shift when the economy goes sour.
To sweeten the leasing deals that Verari is doing, the company has announced a "green" leasing program, and is working with an organization based in Marlboro, Massachusetts, called Wikibon, that does an energy survey at IT shops and certifies how much money companies can save by moving from whatever they have now to new Verari systems. This methodology, says Conboy, is one that some 20 power companies are familiar with and are willing to give rebates on based on energy savings.
Wikibon is also willing and able to work with those power companies that do not have formal data center conservation rebate programs to create one on the fly to get customers a rebate. The rebate given is generally half of the forecasted savings in power costs, and the utilities actually cut checks for this. (I know, it is hard to believe.)
Rackable, which also sells energy-efficient and dense server designs where power and cooling is a big factor in a sale, today launches its own leasing program. And it is doing so for the same reasons: customers don't want to lay out cash right now to buy servers. And, as you can understand, Rackable, as an upstart server maker, is not able to put up its own cash to do leasing deals for customers.
Rackable Equipment Leasing is being backed by Australian financing juggernaut Macquarie Group, which ahs over 13,000 employees in 25 countries and which has over $239bn (Australian) in assets under financing. IT financing is a big part of Macquarie's business, says George Skaff, vice president of marketing at Rackable.
Skaff says that Rackable has been working with Macquarie informally for about nine months now, seeing how to do deals and to test out how well it covers the globe. He does not know what kind of equity Macquarie is putting into the deals it does financing Rackable's gear, but he did say that Rackable expects leasing to ultimately be used in maybe 20 to 25 per cent of the deals the company does. Macquarie is able to take out old gear and resell it, too, which is a help, and leases can have scheduled upgrades as well. ®