Hitachi Data Systems SSD flashes into view
Will support HGST/Intel flash later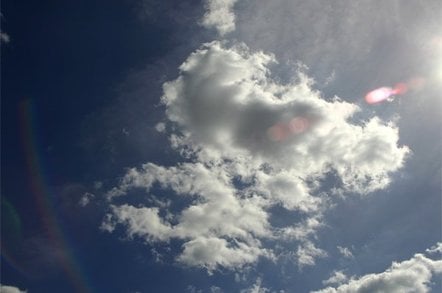 Hitachi Data Systems' customers can now buy flash-based solid state drives (SSDs) for the high-end USP V and VM storage arrays. HDS will also support the coming Hitachi GST SSDs, built by Hitachi GST and Intel.
This leaves IBM's DS8000 as the last enterprise drive array with no flash drive option, as both HP and Sun resell the Hitachi USP product as their high-end drive array. An IBM source hinted that Big Blue could do this earlier in the year. Neither HP not Sun has actually said that they will take USP arrays with the flash option.
HDS is following in the footsteps of EMC which made Enterprise Flash Drives (EFD) available for Symmetrix many months ago. Clariion support was added fairly recently. However, HDS is not adding flash SSD support to its mid-range modular AMS arrays.
The flash drives will be used to satisfy I/O requests from I/O-intensive applications which need low-latency responses from the storage array, responses far faster than 15K rpm Fibre Channel drives can satisfy.
HDS' Storage Command management SW supports flash in this "tier zero" role and HDS says storage administrators can work with a flash-enabled USP as per normal, but with this extra very fast tier of storage to play with.
It is thought that HDS is using STEC's SSD product, STEC being EMC's supplier, although HDS has not confirmed this. The HGST/Intel drives could replace the STEC products when they become available. No prices were revealed. ®
Sponsored: Becoming a Pragmatic Security Leader