Fifth man pleads guilty over Citibank ATM hack scam
Round up the unusual suspects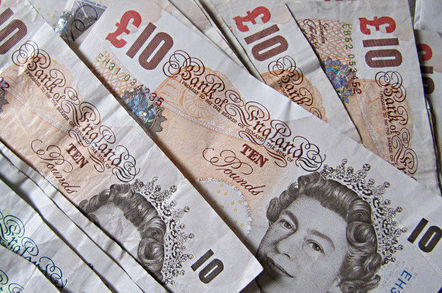 A cybercrook who got greedy and careless has admitted using hacked ATM codes to loot Citibank accounts.
Aleksandar Aleksiev, 28, pleaded guilty to a single count of device access fraud last week following his May 2008 arrest. Aleksiev, was caught red-handed trying to withdraw money from machines already under surveillance, Wired reports.
Aleksiev is the fifth person to plead guilty to offences linked to a computer hack into an ATM processing server last year.
Malicious crackers hit a server that handles transactions for Citibank-branded ATMs at 7-Eleven stores late in 2007. These unidentified Russian crooks made off with account information and associated PINs.
This information was sold on the digital underground. Counterfeit cards were manufactured and used to "cash out" compromised accounts. An estimated $2m was made through the scam, with 70 per cent of the profits going back to Russia.
Citibank (which stresses that customers were refunded for money stolen through the scam) began the monitoring of compromised accounts when the hack came to light, back in January 2008. A flurry of fraudulent withdrawals that saw $180,000 siphoned from compromised account through ATMs in New York's Upper East side the three days prior to Aleksiev's arrest. He was caught with 12 counterfeit cards and $12,000 in cash after making fraudulent withdrawals from five ATMs outside a Citibank branch on 65th street.
The scam began to unravel earlier than this after two suspects were caught with blank cards and a magnetic strip reader during a routine traffic stop. One of the suspects turned informant and pointed cops towards two other suspects.
Three other suspects have admitted fraud and conspiracy offences. Two of them agreed to forfeit $912,500 and $838,000 in ill-gotten funds found stashed at their respective houses in exchange for a more lenient sentence.
A man allegedly involved in managing the wire transfer of stolen funds back to Russia via internet-payment systems, faces money laundering charges over his alleged involvement in the scam. ®
Sponsored: Your Guide to Becoming Truly Data-Driven with Unrivalled Data Analytics Performance