Netbook SSD usage to fall under 10% in 2009
Market watcher predicts big shift to HDDs
Has the solid-state drive had its day - at least as a key component of Small, Cheap Computers? That's what one Asian market watcher reckons.
This week, DRAMeXchange forecast that the percentage of notebooks shipping with SSDs has plunged through 2008 and will fall to new lows in 2009.
According to the company's research, in Q1 2008, 70 per cent of netbooks came with an SSD. The following quarter that figure dipped to around 66 per cent before plunging to 30 per cent.
This quarter, the ratio will fall further, to 20 per cent, then down to just ten per cent in Q1 2009. By this time next year, the forecaster forecast, it'll be down to eight per cent.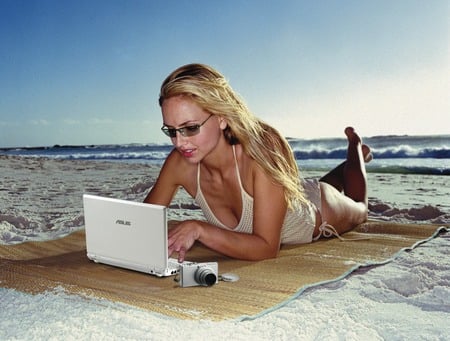 Asus Eee PC and friend: favours harder drives?
Of course, since we're talking ratios here, there's no consideration of the absolute number of SSD-equipped netbooks out there, and that's certain to rise. But it shows that manufacturers perceive that HDDs are more popular among netbook buyers, undoubtedly because of their capacity.
And, because many netbook vendors are using cheap but slow multi-layer cell (MLC) Flash chips for their SSDs, HDDs can appear quicker too.
That's telling, because it shows that, contrary to the original notion of the netbook as a kind of internet appliance, punters really do want to store lots of data and install extra apps. In turn, that means consumers do see the netbook as a laptop alternative rather than as a secondary machine that's handy to take away for quick web searches and email checks.
DRAMeXchange's findings tie in with comments made in October by Asus CEO Jerry Shen. He said that the 10in, Windows XP, HDD design will emerge in 2009 as the standard netbook form-factor.
That's not to say 8.9in screens, Linux and SSDs are on their way out, but it does suggest there'll be fewer of them around.
Register Hardware's Top Three Netbooks of 2008
Sponsored: Detecting cyber attacks as a small to medium business