2008's top three netbooks
Which Small, Cheap Computers topped the bill?
Kit of the Year Launched as a product class in 2007, it was only in 2008 that the netbook hit the big time, with World+Dog rushing to follow Asus and launch one, and the rest of us dashing to buy one.
Acer Aspire One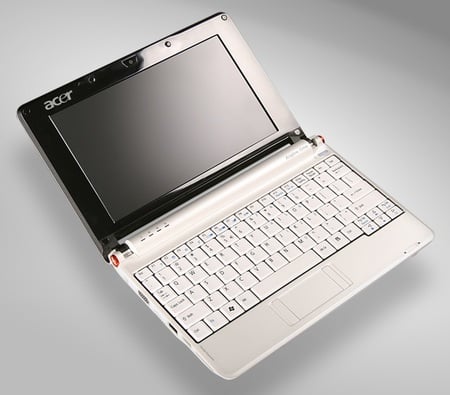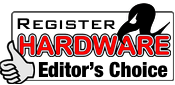 Acer's Aspire One was the world's most popular netbook in Q3, and it quickly became our favourite too thanks to its great keyboard, nice bright screen, solid spec and - crucially for a Small, Cheap Computer - a low price that has fallen even further online since then. It has a decent appliance-style Linux UI, or you can buy it with Windows for compatibility. The 8GB solid-state drive could be faster, but there's an HDD option if you want speed and capacity.
Read the full review
Reg Rating 90%
Price £220 (8GB SSD, Linux) £230 (120GB HDD, Linux) £250 (120GB HDD, Linux, 1GB RAM) Find the best online price
Dell Inspiron Mini 9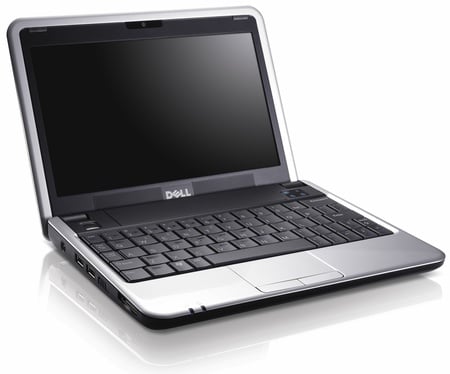 The Dell Inspiron Mini 9 is easily one of the nicest looking netbooks on the market to date, and its no slouch when it comes to crunching numbers. Despite its small footprint, it has a decent-size keyboard, and a Dell's no-fan design means this SSD-only offering runs silent. There's a choice of Windows XP and - for once - a truly desktop grade Linux.
Read the full review
Reg Rating 85%
Price From £243 Find the best online price
Asus Eee PC 1000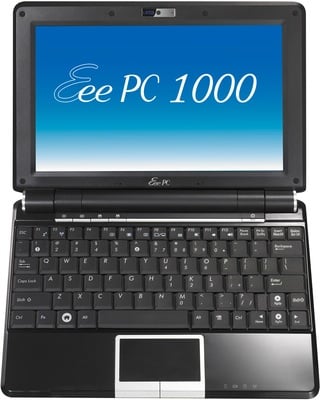 Would our choice of best 10in netbook go to Asus' Eee PC offering or the popular MSI Wind? In the end, we had to go with the netbook pioneer, primarily because there's not much to distinguish the two machine in spec but the Eee is capable of way greater runtime away from mains power. When it comes to longevity, it's the king of the netbooks, and the large screen size means it lacks the just-too-small keyboard of its stablemates.
Read the full review
Reg Rating 85%
Price £369 Find the best online price
Best of the Rest

MSI Wind/Advent 4211/Medion Akoya Mini
85% Full review

Advent 4213
85% Full review

Asus Eee PC S101
80% Full review
Kit of the Year 2008
Touchscreen phones
MP3 players
Radios
Sponsored: Quit your addiction to storage