High-spec iPod-friendly wireless music streaming kit launched
Audioengine adds dock
US AV company Audioengine has hooked up dockable iPods direct to its wireless music streaming technology, courtesy of an transmitter dongle the plugs right into the player.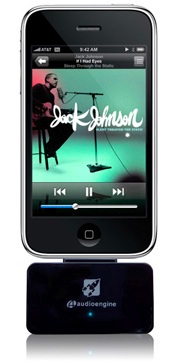 Audioengine's W2: iPod not included...
Dubbed the W2, the iPod adaptor uses the same proprietary 2.4GHz wireless technology as the company's W1 set - reviewed here - which work with any device that has a 3.5mm audio socket.
The benefit of the W2 - apart from losing the cable connecting player to transmitter - is that there's no need for the iPod's output to enter the analogue domain before being beamed over to the bundled receiver, which you hook up to your hi-fi.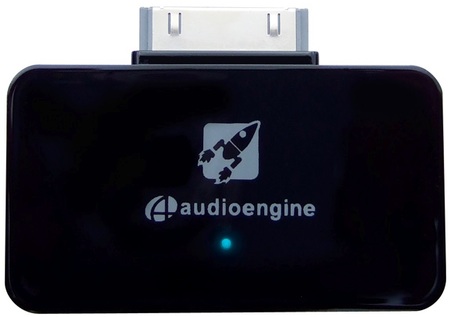 Uncompressed, CD-quality streaming
Audioengine said songs are sent across the link in an uncompressed, PCM-encoded form that delivers CD-quality output - provided the source has that level of fidelity, of course. Whatever your iPod can play - including DRM'd tracks - the W2 will send it.
The company claimed the system uses "clever" error correction to ensure there's no lag and no interference from wireless noise sources.
There's a price to pay: this set will set you back $169 (£113/€129), but it's available now direct from Audioengine. It comes in a pack that bundles all the cables you need, transmitter and receiver, and a USB power adaptor for the latter.
iPod Reviews...
| | | | |
| --- | --- | --- | --- |
| Touch | Nano | Shuffle | Audioengine W1 |