Gloves for (cold) gadget lovers
Touchscreen? No problem
Aside from the cold, winter presents a unique problem for gadget fans: operating touchscreen devices while wearing gloves. But not any more, thanks to Tavo.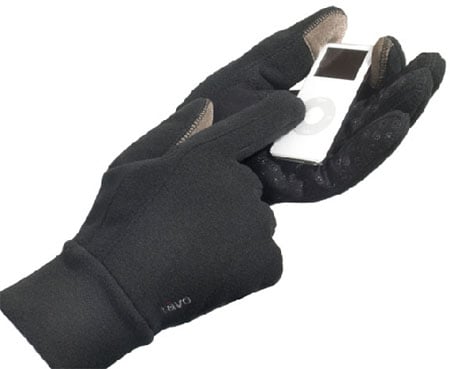 Tavo gadget gloves can be worn whilst operating an iPod or iPhone
That's because Tavo gloves promise to let you operate an "iPod, iPhone, BlackBerry Storm or other touchscreen device", without you having to take them off so that the screen or scroll wheel can recognise your finger's touch.
PlayPoint, the company behind the gloves, is very light on the technical specifications, to say the least. The company's only said that in-house technology is what will make the difference between cold hands and the full use of your gadgets.
It also said the gloves have silicone sections on them for "enhanced grip and control".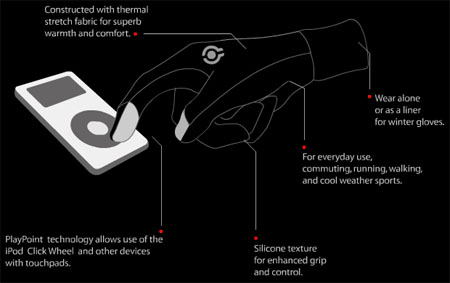 Could it be true?
Register Hardware's a little sceptical though, because gadgets with a capacitive touchscreen – such as the iPhone - rely on being touched by a finger in order to work out what part of the screen you've pressed.
From experience, we've found that a gloved hand can operate the iPod's scroll wheel. It just depends how thick the glove is and how hard you press, but the iPod's response is still a little hit and miss.
Nonetheless, if you fancy giving the Tavo gloves a chance to keep your hands warm and your iPhone in full use then they are available now online for around $25 (£16/€19).