Samsung SyncMaster 2263DX 22in monitor
A neat idea packed into a nice chassis
Installing the secondary monitor is straightforward, but does involve the installation of some extra software to drive the device, which in turn lets you control the orientation and resolution from the system tray.
We were somewhat disappointed that such a good idea was hampered by niggling drawbacks that could have been avoided, but if you have about 300 quid to spend and could make good use of two screens instead of just one, then the Samsung may be worth considering. However, for the same amount you could get a better standalone monitor, with better colour and response times.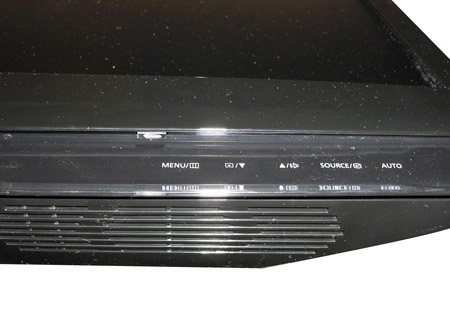 There's no line audio input, it has an integrated audio card with a USB interface
Verdict
Ideally, we'd love to see Samsung sell the UbiSync 7 on its own, allowing people to use it alongside any other display or even as the primary display for systems that only require occasional checking such as a server or demonstration unit. Being sold separately does bring up issues of how to position the little screen next to a primary monitor in any way other than as a photo frame but hopefully the boffins at Samsung could come up with way of mounting it alongside a normal monitor.
Update Since this review was undertaken, the powers that be have had similar thoughts and announced a pair of digital photo frames that can be used mini-monitor or as a standalone device. There is a 7in and a 10in version available. Of course, these can't be easily attached to the main monitor, but apart from that it could be the best of both worlds.

Samsung SyncMaster 2263DX 22in monitor
A very good idea packed into a pretty looking chassis, but lacking the performance and usability we would expect for the price.