HDS points customers at dashboard to dodge sales slowdown
Making the expensive look affordable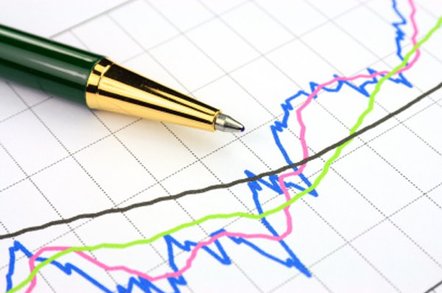 Hitachi Data Systems has a new Storage Economics software tool to make its expensive kit become more affordable. It's a dashboard backed by a spreadsheet showing CAPEX, OPEX and other savings from using HDS kit - good enough to have gained HDS a four-year storage migration deal with Norwich Union.
The pitch is that when a customer is thinking of buying storage kit costing hundreds of thousands to millions of pounds then HDS will know better than the customer's analysts and purchasing departments what the return on the purchase investment (ROI) will be.
HDS reckons that by using its virtualised and thinly-provisioned tiered storage a customer can gain significant costs-savings over three to four years compared to the costs of continuing to do what they're doing which inevitably, HDS thinks, involves poorly-utilised storage.
HDS will offer a free one-day workshop in which HDS people understand more about the customer's current storage products, costs and trends, and use a fixed cost analysis to come up with a quick and dirty view of ROI. HDS' EMEA solutions marketing director, John Cooper, says: "For many it's good enough, giving us 80 per cent of the truth."
This can be followed by a customer-funded 2-3 week Storage Economics Service (SES) in which HDS consultants take a 'deep dive' into the customer's situation and replace the fixed cost analysis with one using 33 selectable storage cost elements for a more accurate and detailed analysis.
Cooper presented a picture in which HDS and the customer's own analysts built a case together to present to the customer's purchasing department, with both the customer's CIO and CFO being involved.
We're talking about a £50,000 or so engagement with the customer getting the spreadsheet model and being able to put in competing suppliers' costs as a comparison. Cooper said this kind of substantial supplier assistance to big ticket item business purchasers was the sort of thing that would happen if a manufacturing business was looking to buy million pound machine tools for a factory. It's not like buying another filer.
How is business looking for HDS currently? Cooper said: "We're seeing a lengthening sales cycle but we're not seeing a scenario where everything is dying." Why not? "The key is that customers continue to generate data. Even in financial services, firms are finding transaction rates are going up."
Don't customers want a faster return than waiting for a three to four year payback? "Yes, customers are looking for more short-term gains but without compromising the long-term ones. At the end of the recession customers will want to take advantage of prospects as quickly as possible, better and faster than their competition."
The argument behind it all goes like this; customers planning million-pound-level storage purchases will have had a thumping good set of reasons for spending the money. Even though we are entering a recession those reasons are still good unless, of course, the firm is a Lehmans and has collapsed or, like Honda, has withdrawn from a costly business area such as Formula 1 Grands Prix sponsorship. Assume the business continues and that the recession makes it more cautious, then HDS has come with its dashboard-type tool to help the customer make the decision it wanted to make in the first place and, hopefully, find out that the HDS kit is the ROI king.
It worked with Norwich Union, which has bought a complete storage refresh and data centre migration using HDS kit and services over a four-year period. Getting the customer to pay upwards of £50,000 for a consultancy contract to help clinch the HDS kit purchase is a great trick to pull off. ®
Sponsored: Becoming a Pragmatic Security Leader