IDC: Q3 server sales were crap
But not as crap as 2001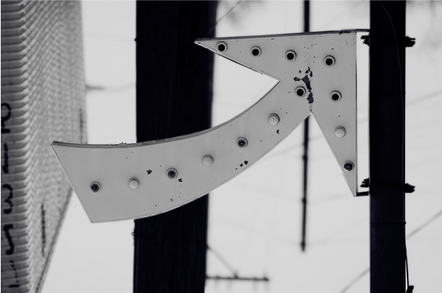 When you are very sick and you are trying to find out what is wrong, you get a second opinion from another doctor - and so it is with the quarterly market statistics tracking server shipments and sales. Gartner usually comes first, and then IDC follows in quick succession with a slightly different set of public stats. Together, the Gartner and IDC figures give those of us on the outside of vendor walls a sense of how healthy or sick the server business is.
In the third quarter of 2008, the server business was starting to get sick. There is no question about it, as the Gartner report we covered on Monday showed. To briefly recap, Gartner said that its models indicated that some 2.32m servers were sold in Q3, an increase of 4.4 per cent in unit shipments compared to the third quarter of 2007. But because x64 server makers cut prices to maintain and then slightly increase server volumes and because customers shopping for big iron like RISC/Unix servers put their plans on hold, global server revenues worldwide shrunk 5.4 per cent to $12.72bn.
IDC has a slightly different means of counting servers, but its numbers for Q3 show the patient has a fever and is getting a little listless. IDC's box counters reckon that across all architectures, server makers peddled $12.6bn in machinery in the quarter, down 5.2 per cent and representing the largest quarterly decline since the fourth quarter of 2002.
For some reason - mainly having to do with its desire to sell its data - IDC never gives a hard number for overall server shipments in its public data, but it did say that server shipments in Q3 only rose by 2.8 per cent, the slowest shipment growth since the fourth quarter of 2006. (It is a safe bet that the fourth quarter of 2008 will be pretty bad, so don't think that stat will stand for long). IDC did give a shipment figure for x64 servers, which grew by 4 per cent in the quarter to 1.97m boxes.
"The server market experienced significant deceleration in the third quarter with particular weakness in September," explained Matt Eastwood, group vice president of enterprise platforms at IDC who helps put together the quarterly stats. "The slowdown impacted a wide range of traditional server technologies, with improved demand for blades and IBM System z notable exceptions.
"Many OEMs experienced significant pricing challenges in the quarter and revenue declines were experienced in all regions except Latin America and the Middle East and Africa (MEA). Enterprise budgets continue to face increased scrutiny as IT organizations of all types look to run their hardware harder and defer acquisitions wherever possible."
The patient seems to be having flashbacks to 2001 and 2002, too. Back in the third quarter of 2001, when the global economy was already heading south and IT was experiencing a bad hangover after the ERP, Y2K bug, and dot-com bubbles, server revenues as counted by IDC fell by 28 per cent to $9.23bn.
Ironically, the only platform to have growth that quarter - and which grew by 9 per cent, no less, to $642m in sales - was IBM's AS/400 line, which had been renamed the iSeries. Unix server sales contracted seven years ago by 37 per cent to $4.6bn, Windows server contracted by 23 per cent to $2.9bn, Linux contracted by 18 per cent to $395m, and mainframes fell by 6 per cent to $696m. To give you a sense of where the peak was, in the fourth quarter of 2000, server makers pushed out $14.45bn in iron.
Ah, the good old days.