High-end Eee Box to gain HDMI, standalone GPU
Media centre buffs rejoice
So first we hear about Asus Eee Box desktops using Celeron rather than Atom processors. Now comes word the company's preparing a high-end model with a standalone GPU.
And an HDMI port for all you media centre buffs.
The two new models are the B204 and B206 - the original Eee Box was the B200. According to a spec sheet posted by Italian-language site EeePC.it, they'll both incorporate an AMD ATI Radeon HD 3400-series GPU with 256MB of dedicated DDR 2 graphics memory.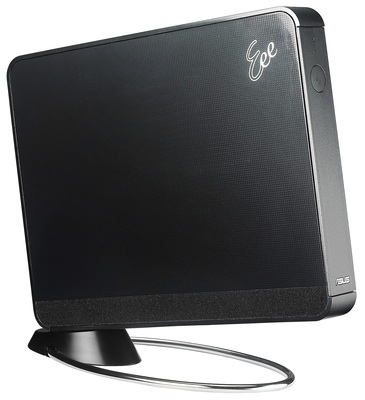 Asus' Eee Box: HDMI coming soon
We should point out that the B204 has a better spec than the B206 - it's got Bluetooth and a "built-in battery that performs a UPS function - even though you'd expect the higher model number to offer more features.
Both machines use the obligatory (almost) 1.6GHz Atom N270 processor, 1GB of DDR 2 memory, and 160GB of 5400rpm 3Gb/s SATA hard drive storage. Both incorporate 802.11n Wi-Fi and Gigabit Ethernet.
What we can't say is when they'll go on sale, or how much they'll cost when/if they do.

Asus Eee Box B202
Atom-based desktop PC review