Wolves gather around Plasmon
With UDO going, Blu-ray is the only optical choice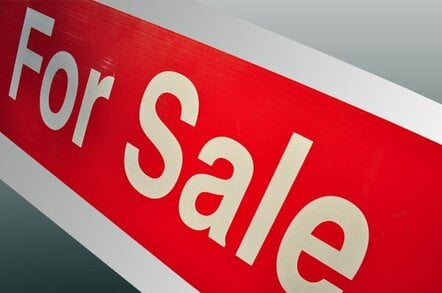 The wolves are gathering around the wreck that is Plasmon with companies offering to migrate people off Plasmon's optical products and onto a format with a more dependable future.
QStar Technologies of Maryland has products that it wants Plasmon customers to think of as potential Plasmon product replacements. It says that DISC GmbH's Blu-ray-based library products paired with its own SntryStr archive applance can replace Plasmon's Archive Appliance. QStar claims this product bundle has more capacity in a smaller form factor with a smaller CO2 footprint then the Plasmon box, and it's cheaper too.
Peter Frankowski, President of DISC GmbH president put the boot in: "Unfortunately Plasmon was unable to sustain business in this tough economy, however that does not mean [products] with viable optical storage technologies are not available." He twists the knife a little more by saying that the bundle is "a long-term viable archive technology that will outlive any proprietary technology including UDO".
QStar also has HSM (hierarchical storage management) software to manage a direct-attached library, supporting both the UDF and Diamond file systems from Plasmon, preventing the necessity to migrate data. If Plasmon customers do want to migrate to the QStar box then they can have a free tool to move their data from to the QStar.
Ottawa-based StorageQuest is thinking along the same lines. It has added a conversion feature to its MSM archiving product so that Plasmon customers can convert MO and UDO optical libraries to Blu-ray media.
They connect the MSM product to their existing Plasmon MO or UDO optical library and to a Blu-ray optical library. Then they can select between disc-to-disc copy, many MO/UDO discs to one Blu-ray disc, or having the MSM copy all the existing MO/UDO discs to one large volume. Once it's done they discard the Plasmon library, stay with the MSM product and archive onto Blu-ray. The conversion feature will be available December 12, 2008.
If Plasmon does finally go away then such migrations look to be the only practical way forward for Plasmon customers. Basically UDO dies, removing it as an upgrade for MO disks, and Blu-ray is the future for both formats, unless users abandon optical media altogether. ®