Asus' G71 gaming quad-core notebook touches down
UK delivery of world's first quad-core gaming laptop
Asus has finally launched its quad-core gaming notebook into the UK, but it'll set you back more than a pretty penny.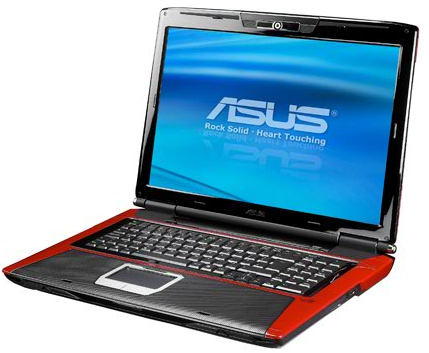 Asus' G71: powered by Intel's four-core Core 2 Extreme QX9300
The G71 was first unveiled in October, when Asus claimed it was the world's first quad-core gaming laptop. Although Alienware has since released the M17 gaming laptop, which also runs on four cores.
Asus' machine incorporates Intel's four-core Core 2 Extreme QX9300, the same chip used in Dell's new Precision M6000 notebook, although that's not aimed at gamers like the G71 is.
Intel's CPU is paired with an Nvidia GPU: the GeForce 9700M, which has 512MB of GDDR 3 video memory. The system's main memory is DDR 3 too, 4GB of it clocked to 1066MHz, and two 250GB HDDs are on-board.
The G71's 17in display is accompanied by a secondary IM-centric panel that lets you know when messages come in, without disturbing your game. A webcam's also built into the lid.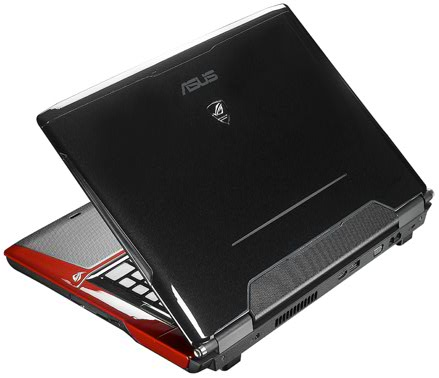 A second mini display alerts you to instant messages
Bluetooth 2.1+EDR and 802.11n Wi-Fi are both on board, and the G71 even has HDMI and eSATA connections in addition to all the usual ports. Optical disc options include a Blu-ray/DVD±R/RW combo drive.
Altec Lansing provides the machine's acoustics: two stereo drivers and a sub-woofer.
Asus' G71 is available now for £2000 ($2900/€2350), but a cheaper model based on dual-core Intel Core 2 Duo processer is also available for around £1350 ($2000/€1600).