Overland gets fresh financing
Lives to fight another day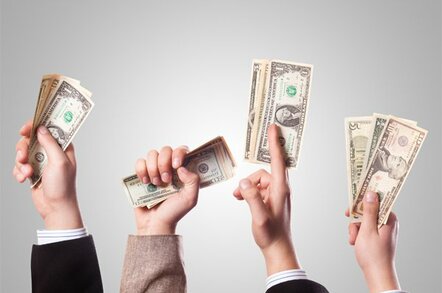 Overland Storage, which was in danger of running out of cash by the end of the month, has agreed a $9m accounts receivable financing deal.
Overland supplies NEO and ARCvault tape libraries, REO disk backup and virtual tape libraries, and ULTAMUS protected drive arrays. It is recovering after drastic mis-steps by previous management and its finances had been stretched by the aquisition of Adapec's Snap Server NAS appliance business. This purchase, which could add $18m a year to Overland's revenues, was followed by a restructuring involving some staff losses. Since then the economy has taken a downturn and this has turned an extra screw on Overland's situation.
Marquette Commercial Finance is the lender for the new financing and the agreement is for two years with annual renewals after that. It will finance the company's US accounts receivables up to the $9m limit and so provide accelerated liquidity. It is understood that Overland was looking at possible deals with several lenders. The fact that the deal has taken place at all says Marquette is optimistic about Overland's future.
Snap Servers are inexpensive with over 200,000 units installed and well-placed as NAS customers trade down.
Overland's president and CEO, Vern LoForti, said this about the deal: "This financing agreement with Marquette will allow us to continue our recovery and execute our strategy ... We are focused on harvesting our recent investment in the Snap Server business and in delivering new solutions that can leverage the variety of platforms represented by the Overland family of data protection appliances."
Overland also faces a Nasdaq de-listing after its stock price fell below $1 for a thirty day period. The company is working on a reverse stock-split to solve that problem. A shareholder vote on this is scheduled for early next month.
The data protection hardware business has turned nasty as tape automation sales have ceased accelerating and being a business driver. The consolidation onto LTO and DAT has caused formats like AIT, VXA and the DLTs to whither away giving pain to their suppliers and prompting consolidation. The assault of disk-based protection onto tape has eaten into the market and caused tape automation vendors like Overland, Quantum, which has just announced the layoff of 180 staff, and Tandberg, recovering from near bankruptcy, to add disk-based product lines and compete strongly for customers with drive-array vendors such as EMC and NetApp, who have also added protected drive array products.
Fortunately, optical storage has not emerged as a strong alternative to the archiving of data on tape - witness the travails of InPhase and Plasmon - so that tape sales stronghold is okay for the time being. But the long-term future for data protection seems to be disk and we might conclude that, with every drive-array vendor now in the data protection market alongside the disk product line-bolstered tape automation vendors, and newly-arrived de-duplicating Data Domain, there are simply too many vendors chasing the customers. ®
Sponsored: Minds Mastering Machines - Call for papers now open