Sony said to be planning Spring PS3 price cut
Releases PlayStation credit card
A substantial cut to the price of the PlayStation 3 could be announced by Sony next Spring, a company insider has claimed.
An anonymous source going by the name of 'Legends' has told gaming magazine D+Pad that David Reeves, President of Sony Computer Entertainment Europe (SCEE), hinted at a recent staff briefing that the PS3's price will be reduced in March 2009.
Reeves, it's claimed, said that SCEE will be getting more price-competitive from that date.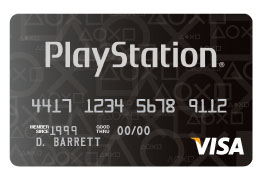 Sony's PlayStation credit card
It's impossible to speculate how much the console's price will be reduced by, if the alleged mole is correct. However, it's worth noting that a March cut would tie-in with the release of highly anticipated game Killzone 2, which could be released in a cost-cut console bundle.
Credit-captivated US gamers, at least, do have one way of saving on the console's price, which the rest of the world's gamers aren't privy to.
Sony US has launched a PlayStation credit card in association with Visa, and – until 31 December - US gamers can save $150 (£99/€116) on the purchase price of the PS3. You can apply online.