Texan prof sees big future for graphene storage
Flash just a flash in the pan, seemingly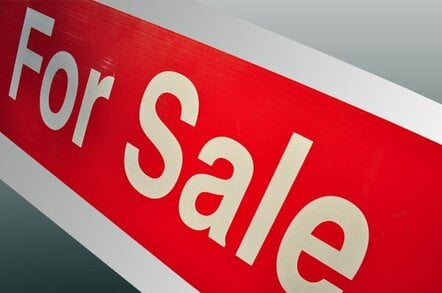 A Texan boffin says he has seen the future of storage - and it's graphite based. Professor James Tour of Rice Uni in Houston believes that his proposed graphene arrays could be many times denser and faster than existing storage tech, and they'd be more reliable too.
Tour's system works using strips of graphite ten atoms thick, which can be mechanically broken by a pulse of electricity, then joined up again by another pulse, and so on.
These on-off elements can be 10 nanometres in size, as opposed to the 45nm typical in today's flash chips. Better still, the graphite strips require only two terminals to work rather than three, which means that chips can have many layers much more easily. As the process is mechanical, the device would retain information without using any power.
Best of all, according to Tour, is the ratio of power between on and off states.
"It's huge - a million-to-one," said Tour. "Phase-change memory, the other thing the industry is considering, runs at 10-to-1. That means the 'off' state holds, say, one-tenth the amount of current than the 'on' state."
That means that in a phase-change system, relatively minor energy leaks can switch an "off" bit to "on", leading to a high error rate. Tour reckons his graphite mech-switch gear would be enormously more reliable, making it easier to build.
"This is big," he says. "It allows us to make a much larger array."
The prof also claims that the literally make-and-break switches are robust. "Its lifetime is going to be huge, much better than flash memory," he claims.
On top of all this, the graphite kit is apparently very fast, so fast in fact that Tour's lab can't measure its speed. So: huge capacity, fast, reliable, long-lived, made out of cheap stuff. What's not to like? Well, manufacturing apparently won't be simple. But Tour thinks the problems are solvable.
"Typically, graphene is very hard to think about fabricating commercially," he said, "but this can be done very easily by deposition. The same types of processes used right now can be used to grow this type of graphene in place."
Once it's made, Tour sees the new hyperstorage being driven mainly by consumer applications.
"Cameras, games, cell phones ... it's not like somebody's saying, 'Let's make better memory for science.' ... This shows a lot of promise," he says.
Tour's new paper in Nature Materials can be read here. ®