Shuttle SG45H7
Fly me to the moon
In the Bios settings, you can configure the cooling fan in the ICE (Integrated Cooling Engine) to run in either Manual or Auto mode. In Auto mode there are five further options: Smart Fan (variable speed), Ultra-low (1400rpm), Low (2100rpm), Mid (3400rpm) and Full (3800rpm). We left the system on the default setting of Auto mode with Smart Fan enabled and it kept our 3.16GHz Core 2 Duo E8500 under control with barely a whisper of noise.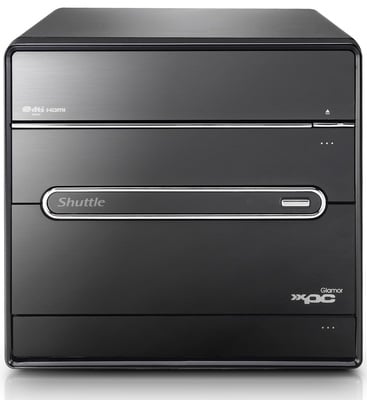 Barely a whisper of noise... with the right fan setting
We tried all the settings and found that Mid speed is noisy while Full speed is positively deafening. Should you have a penchant for a quad-core processor and a desire for a gaming graphics card then you may well have to crank up the cooling. In addition, you have to make an allowance for the chipset cooler fan, which runs at a steady 3800rpm. Though reasonably quiet, it's nonetheless still audible.
The most annoying noise during our testing came not from the cooling fans but from the Western Digital 1TB Caviar Black hard drive. This WD drive isn't especially quiet at the best of times but neither is it rackety, so we feel that the design of the Shuttle drive bay could be improved to dampen vibration.
Clearly this sort of concern will cease to be an issue when we use SSD technology but the time when prices drop to an acceptable level is surely still a few years away.
Once we had installed Windows Vista we found that the driver DVD is a touch on the clunky side as there is no all-in-one installer, forcing us to install drivers individually.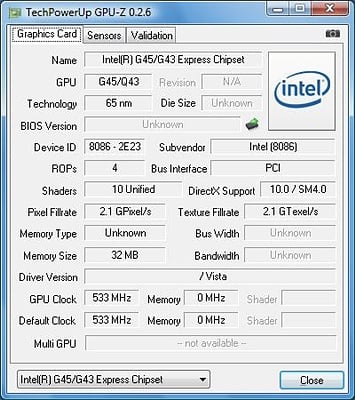 We noted that the Intel VGA driver on the DVD is version 15.9.8.1518 which is dated July 2008, so we also used the latest driver, 15.11.4.1591, in our testing. However, the change made no apparent difference but one. With the older driver, we were able to leave the Bios on its default setting, with 64MB of memory reserved for the graphics, but the later driver seemed happier on the maximum setting of 128MB.