Nokia 5320 XpressMusic mobile phone
Turn on, tune in... and your calls won't drop out
Nokia Maps software is among the decent selection of other applications pre-loaded onto the 5320, but there's no built in GPS, so to get precise location finding functionality out of it you'll need to connect an optional Bluetooth GPS receiver. You can do location finding and route planning, however, with map data downloaded over the air.
Nokia has also included its web-based staples, Yahoo! Go and WidSets, which pull together a wide range of useful info, from email and news updates to content sharing and mapping.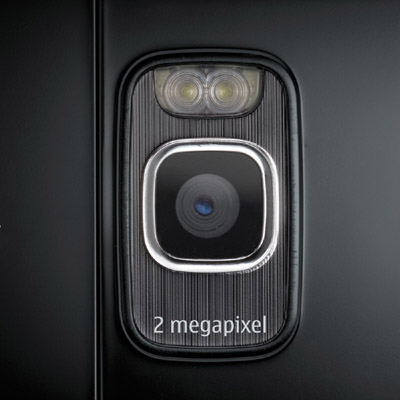 Imaging is not the XpressMusic's strong point
QuickOffice and PDF document readers can be used to view email attachments and documents copied over to the 5320. Calendar, calculator, notes, converter and dictionary/translation functions are included too, as is a voice recorder and message reader apps. With the flexibility of an S60 smartphone, plenty more software can be downloaded - Nokia's Download! tool enables you to browse what's on offer.
Nokia estimates that on standby the 5320 XpressMusic can run for up to 300 hours, or give up to 2.5 hours of talktime on 3G networks or up to 4 hours in GSM-only coverage. Nokia figures that you can get 24 hours of tune-playing using the music player alone, and up to 4.5 hours of gaming. With average amounts of calling and a little music playing we managed around two to three days between charges, which is reasonable.
It's a solid performer on the basics too. Voice calling can't be faulted, with clear audio and fine network handling for call connections, downloading and streaming.
Verdict
Currently the best-specified XpressMusic phone – at least until the 5800 arrives – the 5320 has a generous helping of features for a mid-priced handset. N-Gage gaming is likely to appeal to the target audience, and HSDPA makes this handset a lively online proposition. But music is the headline act, and when it comes to tune-playing this phone is capable of excellent audio performance.

Nokia 5320 XpressMusic mobile phone
Nokia's 5320 offers good mid-range features and a top mobile music performance.
Price:
Contract: from free. Pre-pay: TBC. Handset only: £169 RRP