Group Test: Blu-ray Disc players
Fuel for your HD TV
Sony BDP-S350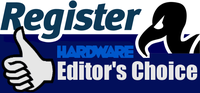 At just £229, Sony's S350 is the cheapest Blu-ray player in this group, so it's the obvious choice if you're looking for an affordable entry into the world of high-definition movies. Sony is even throwing in a couple of free films if you buy it from the Sony online store at the moment - while stocks last.
It's also the smallest player we've seen so far – about the same size as our Sky + box – so it'll fit comfortably into your existing living room set-up. The S350 supports Blu-ray Profile 1.1 straight out of the box, but it's got an Ethernet network connector so that you can download a software update for the latest Profile 2.0 features.

Both image and audio quality are excellent, and the only minor compromise that's been made to keep the price down is that the S350 supports Dolby TrueHD and DTS HD audio formats, but not the DTS HD Master Audio format supported by more expensive players such as Panasonic's BD50. However, only serious home cinema buffs will miss that, and the S350 is hard to beat if you simply want an affordable, high-quality Blu-ray player.
Reg Rating 95%
Price £229 Click to find the best online price
More Info Sony's website
Group Tests and Round-ups
Electronic Book Readers
Universal Remote Controls
iPod Rivals
Wireless Music Streamers
Pocket Camcorders
MP3 Player Speakers
Bluetooth A2DP Stereo Headphones