Group Test: Blu-ray Disc players
Fuel for your HD TV
Sony Playstation 3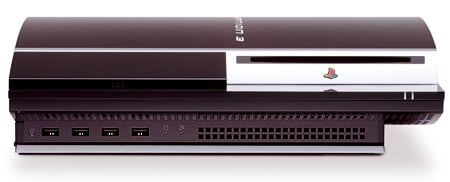 The PS3 games console was Sony's secret weapon in its struggle with Toshiba's HD DVD format, as the PS3's built-in Blu-ray player allowed Sony to sneak its technology into millions of homes almost unnoticed. And while the PS3 is relatively expensive for a game console, it's also one of the cheapest Blu-ray players currently available.
However, there are no signs of Sony cutting corners on the Blu-ray features. The PS3 supports HDMI 1.3 as well as the picture-in-picture features of Blu-ray Profile 1.1, and even the online 'Live' features of Profile 2.0. You can also upgrade the PS3 in future if necessary, as the Ethernet network interface that lets you play games online also allows you to download updates for the Blu-ray system software.
Image and audio quality are both very good, although they can't quite match the better standalone players, such as the Panasonic BD50 or even the less expensive Sony S350. So while the PS3's combination of games console and Blu-ray player represents excellent value for money, people who want a good home-cinema system might prefer a dedicated, standalone player instead.
Reg Rating 80%
Price £269 (40GB) £299 (80GB) Click to find the best online price
More Info Sony's website
Panasonic DMP-BD55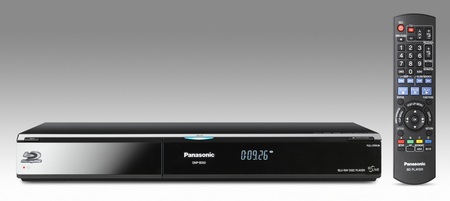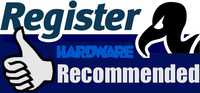 Panasonic has always done a good job of keeping up with the latest developments in Blu-ray technology. Its earlier BD30 player was one of the first players to support Blu-ray Profile 1.1, and the BD55 adds support for the online 'Live' features of the latest Profile 2.0.
Needless to say, the BD55 supports HDMI 1.3 as well, and is also packed with audio features for home cinema buffs who want to go the whole hog with surround sound speaker systems. It outputs 7.1 digital audio over HDMI or through its analogue ports, and includes decoders for both Dolby TrueHD and DTS HD Master Audio. There's even an SD card slot that lets you view photos stored on a memory card.
All these features might be irrelevant if the picture quality wasn't up to scratch, but we had absolutely no complaints about the BD55's sharp and vivid video playback. It was also pretty snappy when skipping forwards and backwards through movie chapters, and we liked the 'slow search' option on the remote control too. With excellent video quality and strong audio support, the BD55 is a good option for anyone that wants to start building an HD home cinema system.
Reg Rating 90%
Price £450 Click to find the best online price
More Info Panasonic's website
Next page:

Sony BDP-S350