Pininfarina B0 production schedule slips
Well sorted for lithium, though
'Leccy Tech The Pininfarina B0 – that's B 'zero', not B 'oh' – may be a few months late. The word from Pininfarina HQ in Cambiano, Italy is that the start of B0 production is now "scheduled for late 2009/early 2010" rather then being a dead cert for the end of next year.
First shown at the Paris Motor Show, the B0 certainly sits on Register Hardware's list of electric cars we could actually see ourselves buying. Unlike many motor show specials, it's said to be more or less production ready.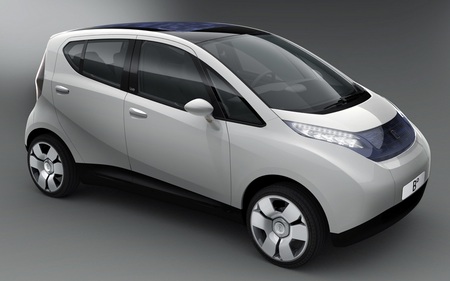 Pininfarina's B0
Developed as a joint venture between Pininfarina and French industrial group Bolloré SA, the B0 will be powered by Bolloré's lithium-polymer LMP batteries, which are described as "revolutionary" - though no details are available to explain exactly what makes them so.
Without giving away any interesting technical details, Pininfarina-Bolloré claim the B0's battery has a rating of 30kWh, a peak power output of 45kW for 30 seconds and an effective range of 250km (153 miles). The battery will be rechargeable in a "matter of hours" from a standard domestic wall socket.
The battery pack will also be able to draw power from the regenerative braking system and from solar panels in the bonnet, fascia and roof.
Top speed is electronically limited to 130km/h (80mph) while the 0 to 60km/h (37mph) dash takes 6.3 seconds.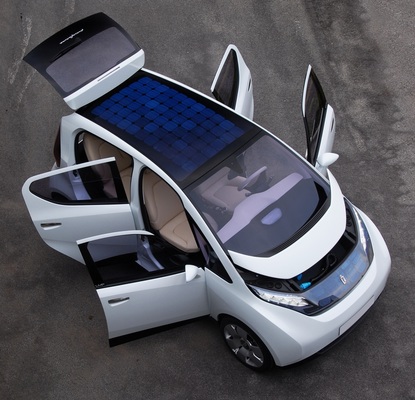 Solar panel included
Bolloré clearly have high hopes of leccy cars because in September it made it known that it was negotiating a long-term agreement for the supply of lithium with the Bolivian government which is in turn setting up a lithium extraction facility on the world's largest salt flats - the 4,000 square mile Salar de Uyuni - in the southern province of Potosí.
It may be too early to call lithium the new oil, but its price has leaped from around $350 a tonne in 2003 to nearly $3000 today so getting in on the ground level may be a good idea for anyone who sees lithium-ion car batteries taking off in a big way. Around 70 per cent of world's known lithium deposits are in the fossilised salt lakes of Argentina, Chile and Bolivia.
No word on price yet or if Pininfarina will be go down the 'buy the car, lease the battery pack' route that seems to be gaining traction at the moment.
Pininfarina B0 Picture Gallery
Sponsored: What next after Netezza?