EU tables green CoC for datacentres
UPDATED: Regulating a uniform hue of greenwash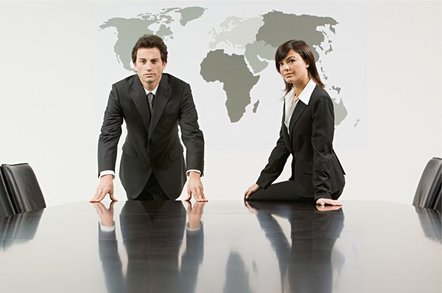 UPDATED: The EU is asking data centre owners and operators to "voluntarily" sign up to a Code of Conduct (CoC) which will include oversight of their energy efficiency in what could be green regulation through the back door.
The European Commission has issued its Code of Conduct for Data Centres Energy Efficiency and invited data centre owners and operators to sign up to it and commit to its best practices. This involves monthly monitoring of energy consumption and usage and an annual report to an EU secretariat.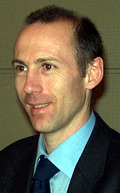 The driving force in the EU is a bureaucrat, Paolo Bertoldi (pictured) of the EU's Renewable Energies Unit. He has driven a working group over the past 18-24 months or so with a series of meetings composed of stakeholders - European government department reps such as our own DEFRA - and assorted manufacturers with a product sales or marketing interest such as Intel and Sun.
Bertoldi has worked indefatigably to build up his green empire and managed to enlist the support of multiple public sector bodies across Europe by building bridges, taking on work that they can't or won't do, and giving them participation without over-commitment in a tour de force demonstration of how to get something done in the EU.
The EU statement about this talks of input from a wealth of stakeholders, which is not really true as only a very small percentage of data centre owners and operators and equipment suppliers across the EU have been involved. Nevertheless it is far, far better than nothing for supporters of attempts to reverse global warming.
BCS view
Zahl Limbuwala, a representative of the BCS-Data Centre Specialist Group, says the group: "believes that the EU Code of Conduct for data centres is a very positive step for the industry towards self-regulation, perhaps more accurately recognition that we have a role to play in improving the energy efficiency within the whole ICT technology stack that eventually results in a large energy bill within the data centre."
"It would have been easier to set the bar higher or indeed lower, but we believe the balance for this first version of the code has been set at the right point such to encourage businesses to sign up but still high enough to still be considered a competitive advantage. We've gone to great lengths to ensure the best practices are practical and provide both an energy and cost benefit but have been careful to not be prescriptive but rather goal oriented."
"We've already seen a very positive reaction from industry with major (and SME) players committing publicly to participating in the code."
The CoC has been put in place to reduce European data centre power consumption and it has been welcomed by the UK government, whose green commitments and targets for the UK need all the help they can get.
Companies and public sector bodies sign up to the CoC and agree to measure initial energy consumption, monitor it monthly, and sign up to best practices such as virtualising servers, running servers hotter, using hot aisle-cold aisle type cooling or otherwise not mixing hot and cold air in the data centre, reducing chiller use and so forth. They also agree to deliver an annual report to the CoC secretariat.
Fears
This worthy initiative adds to the green confusion caused by a plethora of bodies putting out well-intentioned hot air about cooling the planet, including the Green Grid, the Climate Savers Initiative and others. There is a fear that it will introduce data centre energy efficiency regulation through the back door and ultimately force data centre operators to take part in a carbon trading scheme.
Alec Selvon-Bruce of Hitachi, involved with Hitachi's green data centre activities, said: "I view this Code of Conduct as a wider move towards mandatory energy reporting for data centre owners and providers."
"The EU Code of Conduct takes its lead from the US EnergyStar Data Center Infrastructure Rating. US Data center operators piloted data collection in June 2008. By 2010 the EPA will launch the benchmark data into the EPA Portfolio Manager for automated benchmarking of data centre energy consumption. If we look forward to 2010 with the introduction of the Carbon Reduction Commitment (CRC) the UK is following the same path of mandatory reporting and open benchmarking."
"The question for the ICT industry is whether this will be followed by a mandatory cap and trade mechanism to manage total emissions?"
Download the CoC here (pdf).
Updated with BCS-Data Centre Specialist Group and Hitachi views - 20 Nov 08. ®