Privacy watchdog issues guidance on FOI exemptions
Tips on keeping secrets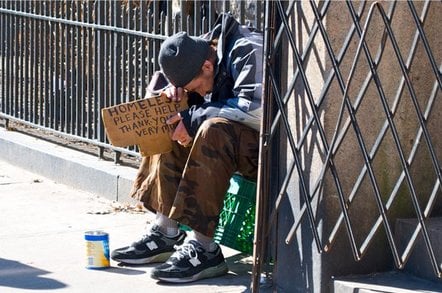 Public authorities who want to keep information secret to protect the commercial interests of companies they work with must explain exactly what damage will be done by disclosure, the Information Commissioner's Office (ICO) has said.
The privacy regulator has issued three sets of guidelines on when public authorities can keep information secret despite requests for its release under the Freedom of Information (FOI) Act.
The Act allows authorities to decline an FOI Act request for information if that disclosure would or would be likely to prejudice the commercial interest of any person.
It has now published guidance for authorities telling them how that exemption should be applied. It said that an authority relying on the exemption must explain why it applies.
"It will not be enough for the public authority to simply speculate as to why the third party's commercial interests would, or would be likely to be prejudiced; the third party where possible must be asked for their opinions," said the guidance.
"If the third party does not put forward any concerns regarding any prejudice to its commercial interests then a public authority should not speculate on their behalf," it said.
The guidance also said that the exemption is not absolute. Authorities must perform a public interest test and if the public interest in disclosure is greater than the public interest in keeping the information then it must be released regardless of the consequences for companies.
The ICO has also published notes to help authorities decide when they can refuse to publish information that is contained in contracts it has signed with another party.
The FOI Act says that an authority does not have to publish information obtained from a third party, but that a contract does not usually qualify for this exemption, because the contract itself is not information obtained from a third party.
The ICO said, though, that some information in contracts can count for exemption from FOI Act disclosure.
"Depending on the circumstances of the case some information relevant to a contract may count as confidential information obtained from another party, for example, information regarding a pre-contractual negotiating position or technical information either contained within the body of a contract or provided as a separate schedule," it said.
The ICO said that authorities should tell anyone with whom they create a contract that it might be disclosed under the FOI Act.
It said that while authorities can signal what information they think likely to count as confidential, this will not be binding and an FOI Act request should prompt a full examination of whether a piece of information is released or not.
"Public authorities can use confidentiality clauses to identify information that may be exempt, but they should carefully consider the compatibility of such clauses with their obligations under the FOI Act," said the guidance. "They may also help identify occasions where the other party to a contract should be consulted before disclosure. Such clauses cannot however prevent disclosure under the FOI Act if the information is not confidential."
Another piece of ICO guidance outlined when authorities can publish personal information. If a request is for information about an identifiable individual that is not the person making the request, then an authority must consult the Data Protection Act.
The FOI Act contains an exemption for data which is protected under the Data Protection Act. "The exemption is designed to address the tension between public access to official information and the need to protect personal information," said the ICO's guidance.
It also said that any authority relying on the exemption will need to make it very clear exactly how the exemption applies.
"However, information is not automatically exempt just because it is personal data," said the guidance. "You will need to consider the details of the exemption. Any refusal notice will need to explain exactly which subsection applies, and why."
The information cannot be disclosed if the disclosure would breach one of the eight data protection principles laid out in that Act, the guidance said.
"There are eight data protection principles. However, for the purposes of disclosure under the FOI Act, it is only the first principle – that data should be processed fairly and lawfully – that is likely to be relevant," it said.
The ICO's publication also offers guidance on in what circumstances a public interest in disclosure, and how this balances with an individual's privacy.

Copyright © 2008, OUT-LAW.com
OUT-LAW.COM is part of international law firm Pinsent Masons.
Related links
The guidance for third party commercial concerns (pdf)
The guidance for contracts (pdf)
The guidance for personal information (pdf)