Apple releases MacBook trackpad fix
No more unrecognised glass-trackpad taps?
Apple has finally pulled its finger out and released a firmware update to fix issues with the multi-touch glass-covered trackpad on its new MacBooks.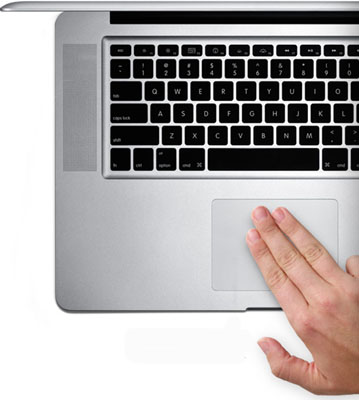 Apple's firmware fixes the glass trackpad's problems
According to the Mac maker, the update addresses an issue that can prevent trackpad clicks from being recognised on some MacBook and MacBook Pro models.
Earlier this month, Register Hardware reported how an official Apple forum had become a sounding board for numerous user complaints that the trackpads had begun freezing after roughly 50 clicks. Oddly, though, the trackpad would suddenly come back to life after a further 5-10 unrecognised clicks.
Apple's MacBook, MacBook Pro Trackpad Firmware Update 1.0 is available to download online now.
New MacBook reviews
MacBook
MacBook Pro