Nintendo 'bans' second-hand WiiSpeak sales
Wii Speak Channel download code only works once
Once you're bored with WiiSpeak, you'll no longer be able to make a quick buck flogging it on eBay. Nintendo has designed a way of eliminating second-hand sales.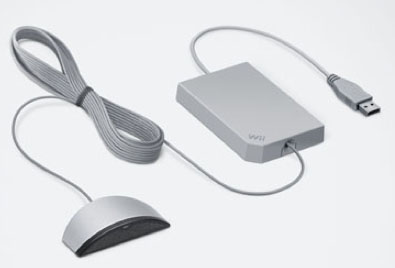 WiiSpeak: second-hand sales are a no-no
In order to use the WiiSpeak, gamers must first use their "Wii Download Number" to download the Wii Speak Channel. But eagle-eyed blogger Stephen Totilo spotted a line in the accompanying pamphlet that said the code "cannot be replaced by Nintendo or your retailer if it is lost or stolen".
When he spoke to a Nintendo representative for clarification, the rep said that the Wii Speak Channel is only available to new buyers, Totilo claims.
So, if you can only use the code to download the channel once, then any gamers buying the kit second-hand won't be able to get hold of the required channel. Which will leave the equipment pretty useless.