Fujitsu follows Seagate with svelte 6Gbps SAS drive
Sealed cannister love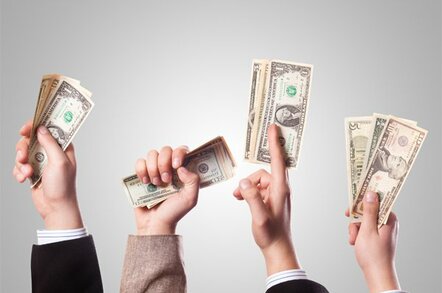 Solidifying the appeal of enterprise small form factor (SFF) SAS hard disk drives, Fujitsu is launching 10K and 15K rpm products, both with the 6Gbit/s SAS-II interface, twice as fast as 3Gbit/s SAS-I.
Seagate was first into the fast higher capacity SFF drive space with its 10K.3 and 15K.2 Savvio drives, and the Fujitsu drives follow the same overall spec. The MBD2 is a 10,000rpm drive with a maximum capacity of 300GB, just like the Savvio 10K.3 and will be available in the first quarter of next year. The MBE2 is a 15K rpm drive with up to 147GB capacity, pipping Seagate's Savvio 15K.2 by 1GB, and it will arrive in Q2 next year.
Neither Fujitsu drive has an encryption option which the Savvio drives offer. Like Seagate, Fujitsu flies the 'increased IOPS from a disk shelf' kite compared to 3.5-inch drives in the same rack space, and it similarly blows the low power trumpet.
One thing that comes to mind with 2.5-inch drives is that, because there will be more of them in a rack, disk failures will occur more often. This will strengthen the case (ahem) for putting them in sealed units which are self-managing concerning disk failures. So far, Xiotech and Atrato use sealed canisters of drives with Xiotech's ISE leading the way.
It has been suggested that customers love sealed drive canisters because they don't have to be serviced during their five year life, cutting customer's service bills. Storage array vendors hate sealed drive canisters because they don't have to be serviced during their five year life, cutting customer's service bills, meaning lower service revenues for the array vendors. On this interpretation, they prefer to ship drives that break to customers instead of sealed canisters and software that works around failed drives. It will be very interesting to look at Xiotech's revenues and see what the customer takeup of its ISEs is turning out to be. ®
Sponsored: Practical tips for Office 365 tenant-to-tenant migration