EMC's preferred cloud architecture is Art Decho
We have a vision - but no CEO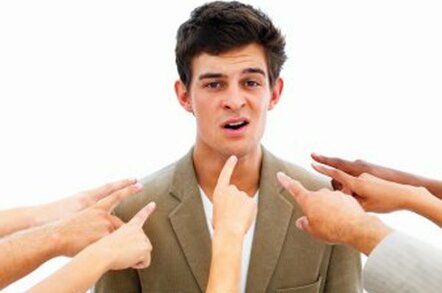 EMC is creating a new cloud services business called Decho by joining Mozy (cloud backup) and Pi (personal information) together.
It will use EMC data centres around the planet to store consumer and business files using Mozy's software front end to provide data ingest and access services and Pi's metadata software to manage and verify personal information. Decho or 'digital echo' refers to the reverberating accesses to information in a user's digital environment with data created on a desktop, for example, accessed on a notebook, external backup disk, smart phone, media player and games console.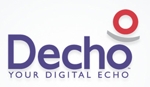 EMC bought Berkeley Data Systems for its Mozy consumer backup service just over a year ago, in October 2007, and has extended its reach to small businesses. Pi, started up by ex-Microsoft executive Paul Maritz, was bought in February of this year with Maritz slated for a big role in EMC's cloud storage and software as a service plans.
It was not to be as he plugged the gap and took over VMware following co-founder Diane Greene's ousting in July. Decho does not have a CEO that we know about. It does have a board with Paul Maritz being a member and it has a VP of product management, a Charles Fitzgerald. Who is he?
He was Microsoft's general manager of platform strategy but left earlier this year to join Maritz at Pi. At Microsoft he wrote a platform economics blog. In his review of Nicholas Carr's The Big Switch Fitzgerald wrote: "Victory will go to those who best exploit both the cloud and the edge of the network." Aha!
EMC served up its CFO, David Goulden, to say what the Decho score is, a mere VP being insufficient and there being no Decho boss: "There is an immense, untapped business opportunity as personal information management inevitably migrates into the cloud. By bringing Mozy and Pi together to form Decho as a new subsidiary, we are creating a focused organization that can deliver on the promise of cloud-based personal information management and can help individuals everywhere preserve, manage and enrich the information most important to them."
It will do this not by selling us software to manage our growing and overlapping silos of personal data but by offering cloud-based services to hook it all up and serve it back to us.
Some of us have online bank accounts. Some of us use Flickr and other services to share photos. Some of us have precious paper documents - wills, ownership deeds, share certificates, that sort of thing - stored in solicitor's safes. There's two trends here. Physical data and things like music CDs and paper documents and bank branches are migrating online. As they do there is a growing need to organise the stuff and both control and enable access to it online too - let friends see my photos but keep the identity thieves out.
There's also a need to safeguard it because the stuff is going to last for decades, and even be passed on to our children. We can imagine personal digital archives that hold more or less every significant bit of digital information we have. Individuals are members of families so that is one potential avenue of development for Decho. We're also in groups but that area is awash with Facebook and other social networking sites already so Decho would need to offer something different in the social networking/cloud service space.
Check out the Decho website to find out that, for now, Decho's only product is the existing Mozy backup service. Decho will maintain and grow its development and operations centers in Bangalore, Montreal, Seattle and Utah and will be headquartered in Seattle. This physical separation from Hopkinton underscores EMC's intention to have Decho grow and make its own way as a separate operation. If you fancy working for Decho check out its jobs page. ®
Sponsored: How to Process, Wrangle, Analyze and Visualize your Data with Three Complementary Tools