Sony unveils 12Mp cameraphone sensor
Portable photography, pimped
Sony has developed a 12.2-megapixel CMOS sensor for use in mobile phones, which will become available to mobile makers early next year.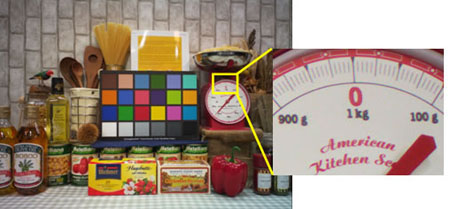 An image snapped with Sony's 12.2Mp sensor
The electronics giant's claimed that its IMX060PQ sensor boasts the industry's smallest cell size – 1.4µm – and that the 12.25-megapixel effective resolution means it's achieved the industry's highest phone-cam pixel count to date, 4040 x 3032.
Mobile phone cameras currently top out at around eight megapixels. No plans to put the higher-resolution Sony camera into a talker have been announced yet.
The 12.2-megapixel CMOS sensor will cost around ¥2500 ($26/£18/€20) when it rolls off Sony's production lines in March 2009.
Sponsored: Beyond the Data Frontier