3 launches Facebook phone
"Quentin is on the train"
Network operator 3 has unveiled a handset that'll make Facebook fans up and down the country jump for joy.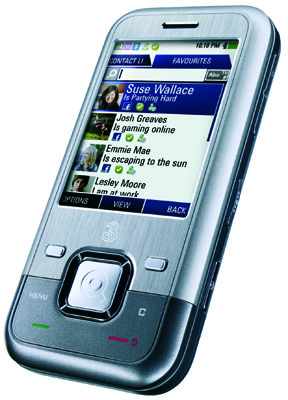 3's INQ1: exclusive
The INQ1 is a slider designed with just one thing in mind: social networking. It features access to a whole series of communication apps, including Facebook, Windows Live Messenger and Skype.
Manufactured by Amoi, the INQ1 runs on a platform designed by self-styled "new company" INQ, which claimed that the device is "the world's most advanced social networking phone".
Scrolling icons on the main menu provide direct access to said social networking apps, a very basic web browser and Google tools. Facebook's layout is different from the website's design, but proved as easy as pie to navigate around.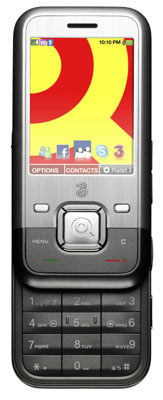 Facebook, Windows Live Messenger and Skype
For example, INQ automatically adds contacts from Facebook to its address book – and from other apps – so that a user's avatar appears when they call you. A Facebook friend's status, such as "Will is eating chicken", will also appear in your INQ1 contacts menu.
If you're not a social networking addict, then INQ1 doesn't have much else to offer. It does sport HSDPA 3G connections of up to 3.6Mb/s and a three-megapixel camera.
But when we tried the phone out at its London launch this morning, we found the 2.2in, 320 x 240 screen difficult to read text on. It's not touch-sensitive, either.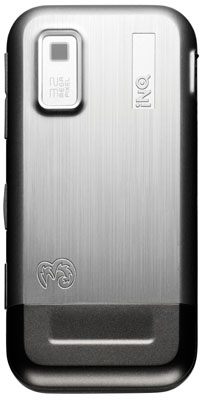 Steer clear if you're not into social networking
The lack of a Qwerty keyboard will put some users off, but 3 did hint at the launch of a Qwerty-enabled model next year. There's no support for GPS, but 3 also said this will come in 2009.
Bluetooth is present and there's a USB port. A 1GB memory card's supplied with the device.
The INQ1 will be free on a £15-per-month ($25/€20) 3 contract which gets you unlimited web, texts and 75 minutes of calls. It'll cost £80 ($150/€100) on a pay-as-you-go basis. An availability date hasn't been confirmed yet.