F5 Q4 revenues up, income down
Pulls Acopia out of the dumps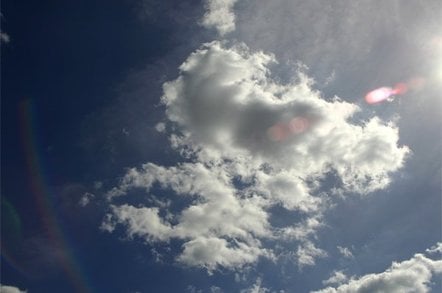 F5 sold more gear in fiscal 2008 but earned less profit than last year. The enterprise networking and storage firm was held back by a late inability to ship product. Despite this it has pulled its Acopia file virtualisation business out of the mire caused by a collapse in sales to the financial sector.
F5 sells application delivery products to data centres. Revenues in fiscal fourth quarter (Q4 FY 08), ending Sep 30th, were $171.3m, up 18 per cent on Q4 '07 ($145.6m). GAAP net income was up 53 per cent to $19.7m ($0.24/share) from Q4 '07 ($12.9m $0.15/share).
The full year 2008 pattern was different: revenues were $650.2m, 24 per cent higher than FY 07's $525.7m. But a disappointing note was struck with net income which, at $74.3m, was down 3.5 per cent on FY 07's $77m. There were problems in the year because F5 was unprepared for a surge in orders for a new low-end product.
Here is what F5 president and CEO John McAdam has to say on the matter: "Although fourth quarter revenue was slightly below our expectations and guidance, robust demand for our new entry-level products outstripped our ability to fill all the orders we received during the quarter and resulted in a significant year-end backlog of orders for those products."
Storage results
In Q3 '08 F5 sold just $5.1m of Acopia's gear, down from Q2's $8.1m. This was a 37 per cent fall, meaning just three per cent of its revenues were Acopia-based.
Acopia's ARX switch product virtualises file locations so that files can be moved onto the most appropriate storage hardware and occupy a single name space. This presents disparate file stores as a single logical store without actually consolidating the files on to a single, shared filer. F5 bought the company for $210m in August 2007.
The Q3 fall was strongly influenced by a collapse in sales to the finance sector with Q1 sales of $5m turning into Q3 sales at a tenth of that, just half a million, as the sub-prime mortgage crisis gathered force.
F5 is determined to diversify Acopia's focus away from finance, and has done so, recording $7.3m of Acopia product sales in Q4, up 41 per cent sequentially and accounting for six per cent of F5's total Q4 revenues of $171.3m.
F5 has not released full year accounts yet, but full year Acopia product revenues look to be around $25m. This would scrape it into the $25m to $30m band which F5 predicted at the time of the acquisition. Not bad at all, considering that the effects of the sub-prime crisis have spread into the wider economy.
F5's file virtualisation pitch is that you can store files for less cash by migrating them to cheaper storage and protecting and managing them more cheaply. This should appeal in these straitened times and F5 should continue its unspectacular but solid growth in ARX sales. ®