Nokia 7310 Supernova candybar phone
Swappable covers make a comeback
Review Nokia is re-introducing the once-popular exchangeable Xpress-On cover concept to a new generation of impressionable mobile buyer with its Supernova range of budget mobiles.
The 7310 Supernova is one of a trio of blast-from-the-past cover-swapping mobiles aimed at cash-strapped phone users. It angles for a bit of low-cost style using a mirrored screen and chrome numberpad. Available in "steel blue" or white, it's boxed with a clip-on alternative, either "candy pink" or "wasabi green". Others, including create-your-own designs, can be bought separately.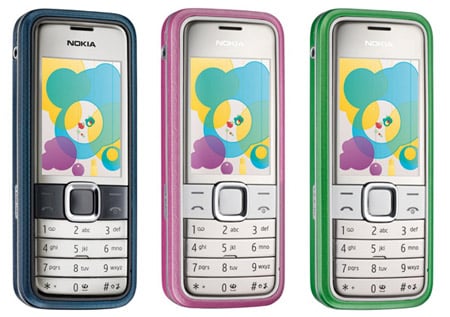 Nokia's 7310 Supernova: not exactly a stellar feature line-up
Despite its name, the 7310 Supernova doesn't exactly have a stellar line-up of features. There's no 3G, but it does have a two-megapixel camera, a music player, FM radio, and video record and playback options.
The 7310's slim-ish candybar casing measures 106.5 x 45.4 x 11.95mm, and is pocketable and comfortable in your hand. Its light 83g bodyweight is evident in the feel of the bodywork, though the Xpress-On covers actually look decent enough - for bright pink and green, that is - with a bit of patterned detailing added to the finishes. They're no hassle to swap, either.
The low-budget chrome finish on the numberpad is cheap-looking, however. Still, the buttons are reasonably responsive for texting, and the navpad and soft-menu keys are perfectly serviceable. At rest, the display hides behind a large slab of mirrored screen, which is quite striking out of the box – and handy for checking make-up.
The 2in, 320 x 240, 16m-colour display that appears from behind it is fine for this level of handset. The out-of-the-box screen theme is less so. It's a messy mix of pastel blue, green, magenta and yellow circles that form a distracting background to the menus. Thankfully, it's easy enough to swap themes to something that works better.