US airforce online ad theme: 'Horror Meets Comedy'
'Fairy Tale Police' to debut on Xbox Live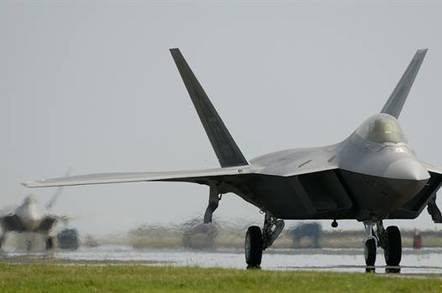 In a move which you simply couldn't make up, The US Air Force has announced that it will partner with Microsoft to advertise itself on the Xbox under the banner "Horror Meets Comedy". The deal will see the USAF sponsoring a series of short films for viewing on the Xbox Live online portal.
The service, whose civilian and uniformed heads were recently sacked following incidents in which atomic bombs were erroneously flown across America, ICBM silo crews fell asleep in possession of launch codes and nuclear missile parts were mistakenly supplied to Taiwan, apparently believes that the theme "Horror Meets Comedy" is an appropriate one for its corporate image. Interestingly, one of the short films will be titled Post Apocalyptic Pizza.
The USAF is also world famous for involvement in several "friendly fire" strikes against both allied and US troops in recent years - perhaps most famously the fatal 2002 bombing of a Canadian unit by a pair of pilots who had been put on a course of amphetamines by their superiors. Another of the "Horror Meets Comedy" airforce-sponsored films, according to the USAF announcement, will be called Fairy Tale Police.
Honest, that's what it says.
The USAF has also been in the news lately following the announcement by its new head, General Norty Schwarz, that in future rookie pilots will go straight from basic training to flying killer drones operating overseas by remote control from facilities in the US.
This development would seem to have been taken on board by service personnel managers. One of the Xbox's most popular features is its ability to let gamers engage in virtual-reality combat against other players far away across the internet - though as yet there is no option to kill real people, as one can from the USAF's control consoles in Nevada.
"Xbox LIVE is a top destination for gamers and provides a new and exclusive opportunity for the Air Force to engage with our target audience," said Jim Askins of the Air Force Recruiting Service, announcing the "Horror Meets Comedy" deal yesterday.
"We feel [the Air Force] are a perfect sponsor for the Xbox audience," agreed Microsoft's Scott Nocas. ®