Hands on with the RIM/Vodafone BlackBerry Storm
Trying out this season's hottest talker
First Look We've been writing about the BlackBerry Storm for months, but this morning we boarded a Vodafone tour bus to get up close and personal with the most talked about phone since the T-Mobile G1.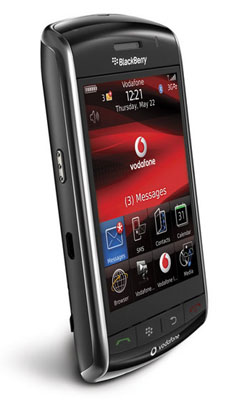 RIM's BlackBerry Storm, coming 14 November
But did the Storm blow us away, like its name suggests it should?
First up, what's it like to hold? The phone's perfectly sized to fit neatly into the palm of your hand and its build quality seems second to none. This is a nice change from the Google Android-based G1, which critics instantly claimed felt cheaply made.
Using Storm in either portrait or landscape orientation is painless and although it sometimes needed a shake to make the screen switch between a horizontal and vertical display, something that iPhone owners will be all too familiar with, Vodafone assured us that the accelerometer's sensitivity can be adjusted to correct this.
Two four-icon rows on the touchscreen act as your hot-keys. Below them sit four physical buttons: the green call key, one to bring up the main menu, a back-step button and the call end key. From the main menu you have access to everything from the web browser and games to the set-up screen and 3.2-megapixel camera app.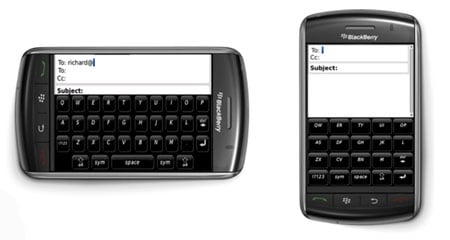 Storm's entire display is spring-loaded
The 3.2in touch-sensitive display doesn't support the usual haptic feedback so it won't vibrate each time you tap it. Instead, the entire screen is spring-loaded and depresses by a millimetre or so on each touch.
There's no doubt this gives more feedback than you get with many touchscreens, including the iPhones, in a way that feels less artificial than simply tripping a handset's buzzer every tap. But we couldn't help wonder if the screen's physical downward movement creates a big enough gap for dust and muck to slip in underneath the display.
At the very least, the screen's going to be accidentally depressed when it's sitting in pockets and bags, and we reckon it's going to get quickly grimy round the edges.
Sponsored: What next after Netezza?