Becta urged to find middle way on interoperability standards
BESA calls on agency to head up new schools framework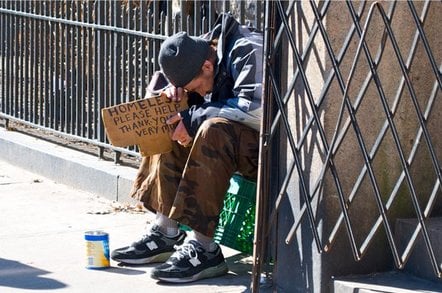 The British Educational Suppliers Association (BESA) has called on Becta to offer "clearer national leadership" to help shape schools' decisions on IT resources.
That was the conclusion of a BESA Policy Commission Report, which was thrashed out during a series of meetings at the beginning of autumn, chaired by Charles Clarke MP.
The report recommended that Becta – the UK's education technology agency – should lead on the development of IT interoperability and compatibility standards in Blighty's schools.
Becta, which has been criticised in the past for failing to adequately address a wider range of IT suppliers and vendors in the education market, unsurprisingly welcomed the proposal.
It said in a statement yesterday: "Becta agrees that the development of standards is key to the effective use of technology and this is central to our work. The report recognises the importance of these standards in supporting personalised learning, the Home Access agenda and encouraging the involvement of parents."
The report highlighted concerns from schools unsure whom to turn to for "impartial advice" on IT spending.
"They appreciate the work done by Becta on procurement frameworks and specifications," said the report. "But this does not help with making the best choice in every case."
It added that different educational bodies needed to foster a better working relationship to "ensure a variety of learning opportunities".
Underpinning that goal, Becta stunned the openista community in September by awarding open source software firm, The Sirius Corporation, a place on the £80m Software for Educational Institutions Framework (SEIF) agreement.
However, the education tech body didn't exactly make a song and dance about the surprise move, prompting some to describe the decision as an attempt to appease smaller suppliers that were punting Microsoft alternatives at schools.
Not exactly walking on the wild side, but hey
Becta, which has a checkered history on interoperability, has been slammed for giving very little support to small firms that it has, in the past, viewed as being a potentially "risky" endorsement.
Despite that, the BESA report has urged the Department for Children, Schools and Families (DCSF) to appoint the agency, in conjunction with industry, to lead on the development of software, hardware and so-called "content" interoperability standards in the UK's education system.
In January this year Becta hit out at software kingpin Microsoft. It issued a scathing report in which it reiterated doubts over the firm's licensing model, rubbished the vendor's document format policy (the now infamous OOXML standard) in Office 2007, and said schools and parents should be made aware of "free-to-use" products.
"There was a plea to establish the Schools Interoperability Framework (SIF) to ensure that solutions from all suppliers are compatible," said the BESA report. "It is critical that any framework however does not stifle innovation." ®