Sun euthanizes UltraSparc-IV boxes
A promotion before dying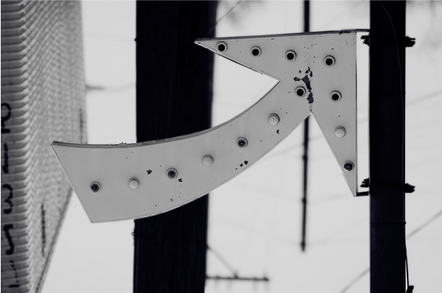 Sun Microsystems has announced that its Sun Fire line of dual-core UltraSparc-IV and UltraSparc-IV+ servers has come to the end of the economic line.
This will not come as a surprise to the Solaris install base, which has been told repeatedly over the past several years to move to Sparc T servers using "Niagara" multicore and multithreaded processors or to the Sparc Enterprise M machines that are re-badged Fujitsu boxes using dual-core Sparc64 VI and now quad-core Sparc64 VII processors.
In an announcement to customers, Sun said that the entry Sun Fire V490 and V890 servers, the midrange E2900, E4900, and E6900 servers, and the high-end E20K and E25K servers will not be order-able after January 9, 2009 and that the last date that Sun will ship these UltraSparc-IV and UltraSparc-IV+ boxes is April 8, 2009. Sun is still offering a 25 per cent promotion to customers who move to 1.8 GHz or 1.95 GHz UltraSparc-IV+ uniboards before December 31, 2008.
Interestingly, the Sun announcement mentions only the Sparc Enterprise M servers as their replacements, which is a bit odd since Sun is bragging that its two-socket and four-socket boxes using the Sparc T2+ processors are being touted as a suitable replacement for IBM and HP Unix gear and a credible alternative to Windows and Linux iron, particularly for heavily threaded workloads such as database serving.
The Solaris 10 10/08 update announced last week - which simplifies the creation of Solaris 8 and Solaris 9 legacy containers on a Solaris 10 system - is going to be a key feature that Sun has to leverage to get its Sun Fire customers to move to new iron without going all the way to an AIX, HP-UX, or Linux platform.
So will the double upgrade promotion, which allows customers to shave up to 20 per cent off the cost of an upgrade to a new Sparc Enterprise M server if they move from UltraSparc-III or later machinery. The trade-ins for customers moving from IBM or HP Unix iron to the Sparc Enterprise M machines top out at 15 per cent.
On September 30, Sun also ended a deal that allowed Sparc Enterprise M customers to take out a 30-month lease and return the machine to Sun after 24 months and get a next-generation machine from Sun.
As you might expect, IBM is trying to make some hay out of Sun's announcement, but the company is in the midst of mothballing its own Power5 and Power5+ System p and System i servers, which will be ripped out of the catalog in early January too. And whenever Intel gets its "Tukwila" quad-core Itaniums in the field, you can bet that Hewlett-Packard will put out an announcement saying that its prior generations of Integrity machines, based on Madison and Montecito Itaniums and using HP's own chipsets, will be ushered to the exits. ®