Sony Ericsson Walkman W595 music phone
Versatile slider that hits the right notes
Review Flag-flying top-of-the-rangers like the Walkman W902 and C905 are all very well for grabbing headlines, but the really big sellers are usually further down the range.
And with the W595, Sony Ericsson might very well have a serious mid-tier box-shifter on its hands.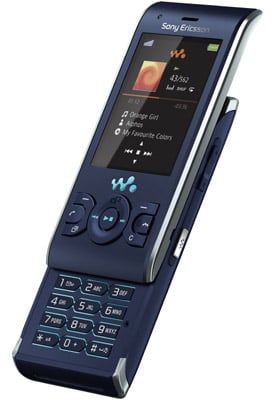 Sony Ericsson's W595: funky-looking HSDPA-enabled 3G phone
Taking care of business around the £150 pre-pay phone mark, the W595 packs in many of the features and attractive sliderphone design elements first seen on the more upmarket W910. There's a hint of W580 too, but the W595 is a far more capable handset than that predecessor.
The W595 is an 3.6Mb/s HSDPA-enabled 3G handset. It has the latest Walkman Player 3.0 software – including Shake Control gimmickry - and comes with a 2GB Memory Stick Micro card. Also in the carton is a set of earphones with a two-way splitter, so friends can listen in on their own headphones.
The W595's camera packs more pixels that Sony Ericsson's W910, with a 3.2-megapixel job slotted in the back panel. While it's a welcome upgrade, it doesn't deliver the full works of a Cyber-shot phone, with no autofocus or flash. Instead it sports a similar low-key shooter set-up to the W890 and W980.
The motion sensor set inside the phone not only enables Shake Control but also auto-rotates the display when the phone's turned round. And for those who rely on their phones to help keep them fit, motion control also feeds into Walk Mate, a pedometer application.