Isilon installs ex-NetApp channel boss
Improving quarterly results but still a loss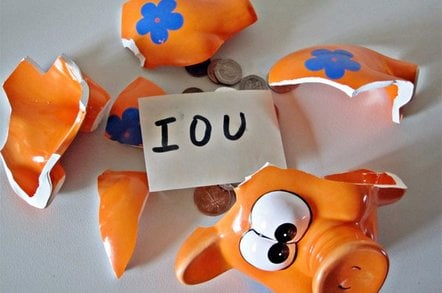 Leonard Iventosch, the previous and abruptly departed head of NetApp global channel sales, has turned up at Isilon as VP for channel and OEM sales.
No public reason was given for Inventosch's exit from NetApp at the end of July. Three months later he is at Isilon, which makes and sells clustered network-attached storage (NAS) products. CEO Sujal Patel was pretty jubilant about the hiring: "Leonard Iventosch is one of the most widely respected, recognized and successful channel leaders in the enterprise storage market. We are thrilled to have a veteran channel executive with a proven track record of building and sustaining more than a billion dollars a year in revenue."
A billion dollars a year of revenues is way above Isilon's current pay grade.
Iventosch, who will report to Isilon's SVP of world-wide field ops, Steve Fitz, was quoted in the Isilon release thus: "Isilon's scale-out file storage systems are redefining the enterprise storage market. I am truly energized by the opportunity to build a rich channel ecosystem around what is to become the next major company in the enterprise storage market."
There's a lot of competition for that status, not least from Compellent and 3PAR, both of which are block-storage and not file storage suppliers. Isilon's competitive landscape is going to get tougher. Although EMC's clustered filer effort, thought to be the Hulk/Maui combo rather than clustering Celerra filers, appears stalled, and NetApp has yet to merge its clustering GX products into its mainstream, HP is ready to start shipping its ExDS9100 systems. There's IBM too, with its own SOFS (Scale Out File Systems) product.
Why did Iventosch leave NetApp?
Top execs generally leave because promotion is blocked, their job is being downsized, a strategy disagreement, or under-performance.
Channel sales performance at NetApp seems to have been exemplary. There have been no changes of channel strategy there, but it appears Iventosch's old role is being split. Todd Palmer becomes VP For North American channels, joining from CA where he was VP Americas Channels, and Julie Parrish joins in a so-far unannounced role from Symantec, where she was VP for Global Channels. It's understood she will effectively be NetApp's VP for rest of world channel sales.
Isilon quarterly results
Isilon reported improving results for its third quarter of 2008. Net revenues were $30.3m, up 40 per cent from Q3 2007's $21.6m and up 8 per cent sequentially. There was still a net loss though, $4.8m ($0.08/share), which was a 33 per cent improvement on Q3 2007's $7.2m ($0.12/share) net loss and also an improvement on Q2 2008's $5.8m net loss.
The company added to its cash reserve in the quarter, which now totals $76.7m but gave no outlook. Some analysts expect low double-digit growth, suggesting Q4 2008 revenues of $33.3m - $34m. It is thought that Isilon could continue making losses well into 2009, possibly beyond. New customers fell to 56 in Q3 2008, compared to 72 in the previous quarter.
The recession hasn't hit Isilon yet, but it's coming. Patel and his team seem to be planning to sell their way through it. If we assume a $200,000 average systems value then Isilon needed to have sold another 24 systems in Q3 to break even. Iventosch's channel sales people will be calling on all the resellers he knew to hike Isilon sales in the coming quarters.
There are no signs of Isilon adopting the Pillar recession strategy - that's 30 per cent lay-offs. ®