TMS tries to tarnish IBM Quicksilver pitch
Taking the market temperature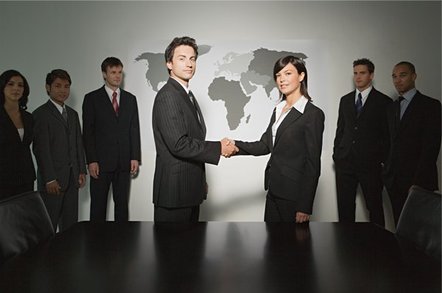 What's special about IBM's Quicksilver? Texas Memory Systems has launched its RamSan 5000 flash solid state storage product offering one million IOs per second - and it's available now, not in many months time.
IBM recently demonstrated one million IOPS from a networked solid state configuration involving 40 or so Fusion-io flash solid state drives (SSDs) hooked up via PCIe connections to one of its SAN Volume Controller (SVC) products. It said the technology demonstrated in the Quicksilver project could become a commercial product within 12 months.
TMS's main business has been building and selling DRAM-based solid state storage to accelerate database transaction processing and look-up with its RamSan products. Latterly it produced a flash-based and lower-cost product, the RamSan 500, which has a 64GB DRAM cache and up to 2TB of NAND flash chips functioning as a single large SSD.
What it has done to reach a million IOPS machine is to cobble ten of the RamSan 500s together in a 40U rack with 4Gbit/s Fibre Channel data access to each component RamSan 500 and separate Ethernet access for a single management facility. It's shipping now and in use by an anonymous enterprise-level customer.
Jamon Bowen, a TMS staffer, said that TMS products are typically bought by the applications people in a customer and not directly by the storage people. It's the applications people that need the very short I/O latency of their products as well as the high IOPS rate.
TMS builds its product from the ground up, using single level cell (SLC) NAND chips from Samsung and Micron, and its software turn the multiple chips into a single storage pool with algorithms to cope with wear levelling and error conditions such as a whole plane of flash going out of commission and not just single blocks.
He says flash has to be big, to be available in more than 250GB chunks, because DRAM is now so cheap. He expects to have RamSan 5000 customers with 100TB deployed in their datacentres within a year.
He questions the Quicksilver model of building a networked flash solid state facility from multiple Fusion-io flash cards connected to the controlling server's PCIe bus, saying that writing the software to aggregate the drives into a single pool and cope with errors and wear-levelling is non-trivial. This is something that, it has been speculated, Dell, HP, and IBM are doing.
TMS is privately-held with 80+ employees, 500 to 1000 customers and a 40 per cent revenue growth rate per annum. In the last quarter flash product sales overtook DRAM product sales, and Bowen expects the flash proportion to grow.
A RamSan 5000 starts at $200,000 and, fully configured, costs $2,000,000. ®