3PAR partially makes its mind-up on SSD
Drives chassis approach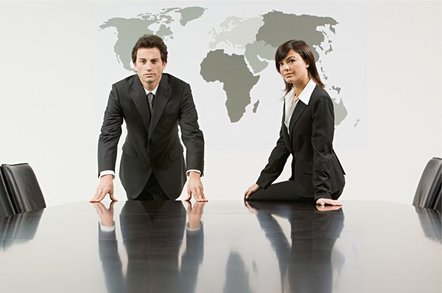 3PAR is going to add tier zero solid state drive (SSD) storage to its arrays. Its InServe array software can use it now.
The move means all tier one and two storage array suppliers have added SSD storage to their road maps.
Craig Nunes, 3PAR's marketing VP, says 3PAR has either Fibre Channel (4Gbit/s) or SATA drives in InServ arrays with the operating system wide-striping data across all drives so as to deliver a potentially huge number of IOPS per storage volume. At some time in the future it will add a tier of SSD storage to its drive chassis to support applications needing sub-millisecond latency I/O.
Implicit in this is a recognition that it does not readily support such applications currently.
3PAR is rejecting the NetApp approach of having an SSD cache added to its array.
The InServ software can recognise a tier zero of SSD storage and place data there, as well as move the data to a lower tier when activity rates and/or time and policies dictate. The InServ will avoid interleaving SSD and hard disk drive I/O so as as not to bottleneck the SSD data stream.
The InServ controller talks 4Gbit/s Fibre Channel to the drive chassis, and this will remain the case until either 8Gbit/s Fibre Channel is available or 6Gbit/s SAS is feasible and can stretch the distance between the controller and the most distant drive chassis in 3PAR's largest configurations. The Fibre Channel or SAS decision will be probably affected by the SSD interface.
No decision has yet been made about whether to use Fibre Channel or SAS interface SSDs. A major criterion will be to have a high write speed as well as a high read speed. This could make Intel or Micron SSDs candidates for 3PAR because of their fast writes as well as SSDs from EMC-supplier STEC. ®