Apricot Picobook Pro netbook
Intel Atom? Pah! VIA's C7-M makes good
Review We have in our hands the revived Apricot's first fruit: the Picobook Pro netbook, a Small, Cheap Computer based on VIA's C7-M processor. And a block-like boy it is too.
The Pro's display is an SCC standard-issue 8.9in, 1024 x 600 job, so the netbook's not especially large face-on. But it is thick, most notably the screen assembly. The base is home to some surprisingly long feet, needed to lift the bottom of the machine far enough off the desktop that there's room for the unsightly bulge that's home to the unit's 60GB hard drive.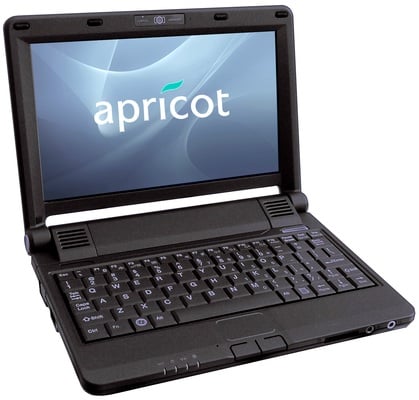 Apricot's Picobook Pro: based on VIA's OpenBook platform
A peer through the vents on the base of the Pro suggest there's a fair bit of room within the casing, yet the Samsung-made hard drive sits in a shallow bay that leaves it poking up just above the level of the Pro's baseplate. On top the drive sits a cover which has clearly designed to allow plenty of room for air to flow under the drive when the whole lot's turned the right way up.
We didn't need to disassemble the Pro to see the big copper heatsink that vents out on the left side of the laptop, none of which comes as any surprise given the machine's use of a C7-M, one of the hottest-running netbook CPUs we've seen.
The Pro's chip runs at 1.2GHz, and it's linked to VIA's VX800 integrated chipset and 1GB of 400MHz DDR 2 memory.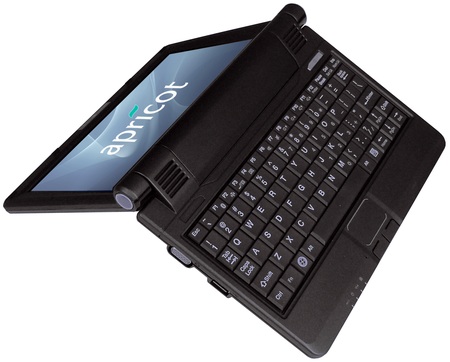 Do you need your netbook to do this?
On the table, with the lid closed, the Pro measures almost 4cm from desk to the upper surface of the notebook, which makes it the thickest SCC in our specifications table. Not by much, it's true, but Apricot has come up with a design that does nothing to trick you into thinking the machine's thinner than it is. It feels thick.