French mini M.Go is go for Q1 2009 launch
Plus version for licence-less yoof
'Leccy Tech Gallic car maker Microcar has announced that its new Neighbourhood Electric Vehicle (NEV) model, the M.Go, will go on sale in the first quarter of 2009.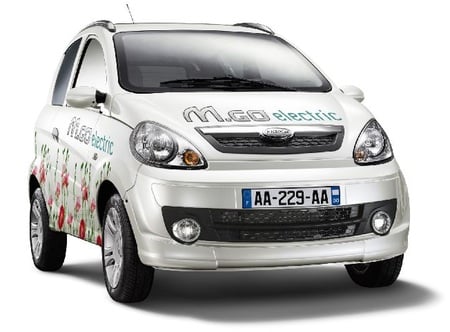 Microcar's M.Go: not quite tearing up les boulevardes
The diminutive two-door urban runaround, first shown at the Paris Motor Show earlier this month, will be available in four variants with differing top speeds and ranges, including a version for Parisian youth sans drivers licences.
This will be limited to a top speed of 30mph but will have a range of between 75 and 90 miles. The slightly less lethal version – for the driver that is; have these people ever driven around the Arc de Triomphe in rush hour? - will hit 50mph, though this extra tarmac-melting performance comes at the expense of range, which drops to between 55 and 75 miles.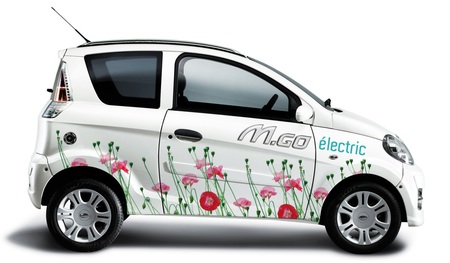 Tarmac-melting performance
On the upside, owners will be able to charge the M.Go from any domestic socket good for 16A or above. Recharge from flat is said to take no more than four hours.
An early production version of the M.Go will be supplied to hacks attending the launch of the 2008 Vendée Globe round-the-world yachting challenge next month. Why yachting? Simple, Microcar is part of the Bénéteau Group, which turns a buck making sailing equipment.
On a side note, we notice Micocar's UK web site seems to have nicked William Lyons' old Jaguar maxim of "grace, pace and space", albeit with the last two words reversed. Come, come, mes amies, you're not building 'leccy E-Types.