PS3 decked out with Metal Gear design
Laser cut letters and producer signatures
If you're totally addicted to Metal Gear Solid, then your heart's sure to skip at the sight of this MGS4-themed PlayStation 3.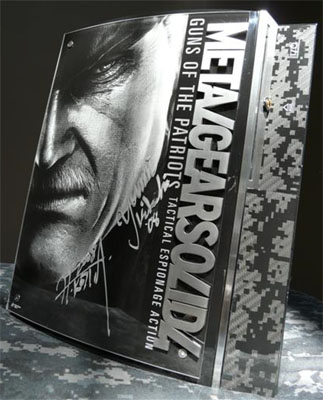 The ultimate MGS4 PS3?
Every centimetre on the console's been decked out in some form of MGS4 design. For example, a "Carbon Fibre and Midnight Black" colour scheme has been added to the console's surface and laser cut letters spell out the game's title vertically down the front.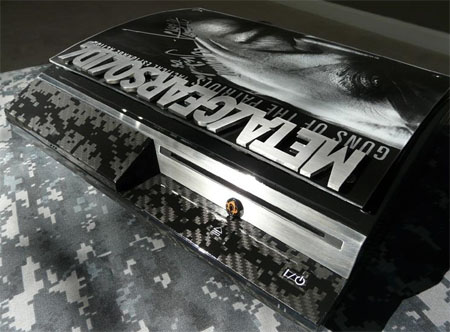 The console features Hideo Kojima's signature
Alongside an image of the game's central character - Solid Snake - is a signature from Hideo Kojima, the head of the firm behind MGS4 - Kojima Productions.
The machine's also been fitted with 15 "white micro LEDs" that provide a back light to all of the console's MGS4 artwork. Although it doesn't come with an original PS3 controller, the one chosen is said to have thumb pads and PS3 buttons that are backlit in a sultry deep red.
You'll need plenty of spare cash to snap-up this special PS3 console though, because it's being sold through eBay and the price is already up at around $6800 (£4100/€5300).