Sun shares DARPA dough with photon biz (again)
Chipping the light fantastic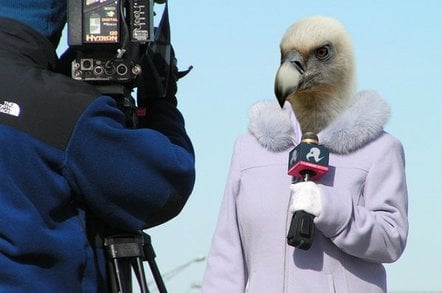 As it fashions optical chip links for the US military, Sun Microsystems has enlisted the help of another optically-minded partner.
Last month, Kortura Inc. leapt aboard the Ultraperformance Nanophotonic Intrachip Communications (UNIC) project, a DARPA-funded undertaking run by Sun, and this month, it's the California-based Luxera joining the party.
In linking processor cores with light, Sun and DARPA hope to increase speed and bandwidth while reducing cost and power consumption. In March, DARPA - the central research operation of the US Department of Defense - gave Sun $44m to chip the light fantastic, and now it's sharing chunks of that government cash with Kortura and Luxtera, two companies that undoubtedly own the same whalesong CD.
"We selected Luxtera for its proven technology and processes and overall expertise required for developing next-generation photonics technology for the UNIC program," reads a statement from Dr. Jim Mitchell, a Sun fellow and VP of new technology adoption at the company. "They have been extremely successful in the utilization of Silicon CMOS Photonics and delivering direct 'fiber-to-the-chip' connectivity in commercial products."
Founded in 2001, Luxtera began sampling a photonic chip linking technology at the end of last year, combining fiber-optic communication techniques with standard CMOS silicon manufacturing techniques. In partnering with Sun, the company will provide "strategic direction, baseline optoelectronic circuits, tools, and device design support."
"A key element of our technology is that we enable fabrication of optical and electronic circuits on a common mainstream CMOS chip," says Luxtera CEO Greg Young. "This capability is the key enabler of next-generation, optically interconnected multi-core processors and computing systems."
Young claims that Luxtera is the only company to produce such technology on a mass scale. ®