EMC's double-digit growth run will finish this quarter
For the good times...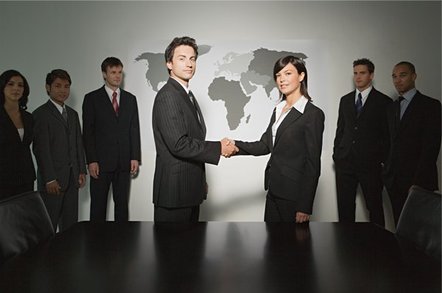 Storage industry bellwether EMC has delivered its 21st consecutive double digit growth quarter with revenues of $3.76bn for the third quarter. These are up 13 per cent on last year's revs, which were $3.3bn. But the company is forecasting low single-digit growth next quarter.
GAAP net income for the quarter to the end of September 2008 was $411.3m, down 16.6 per cent from Q3 2007's $492.9m. Non-GAAP net income was $528m ($0.25 per share share), up 14 per cent on Q3 2007's $463.16m ($0.22 per share). The GAAP figure was boosted by a $0.10 per share tax benefit. This was more than offset by a restructuring charge for the third quarter of 2008.
All of EMC's global markets - the USA, Asia-Pac, Latin America and EMEA - showed growth. Revenue from EMC's Information Storage business, which includes revenue from storage systems, storage management software and related customer and professional services, reached $2.9bn, an increase of 11 per cent compared with the same time last year. There was double-digit year-over-year revenue growth from EMC's Clariion and products based on it, indicating Symmetrix didn't do so well. Similar growth occurred with the backup, recovery and archive software products.
RSA revenues grew 11 per cent year over year, reaching $147m. The Content Management and Archiving business didn't grow so much, Q3 2008 revenue was $188m. That was however an 0.53 per cent decline as the same quarter last year showed ECM revenue at $189m. ECM executives are probably getting more sticks than carrots over that.
VMware contributed third-quarter revenues of $472m, an increase of 33 per cent compared to last year.
EMC capo Joe Tucci was generally pleased and said of the outlook: "Even with a challenging economic environment ahead, we remain confident and well positioned to compete effectively, continue winning business and outpace our peers in the marketplace." However this looks a tad optimistic.
EMC's actual outlook for the fourth quarter of 2008 is for consolidated revenues of $4bn, up 6 per cent sequentially, and only 4.4 per cent year-on-year, as 2007's fourth quarter saw revenues of $3.83bn.
GAAP earnings per share between will be $0.23 and $0.24, and between $0.30 and $0.31 non-GAAP.
There will be no 22nd consecutive quarter of double digit growth. ®