Apricot drops 'too complicated' Linux from netbook line
Windows XP only from now on
Apricot has pulled the plug on its Linux-based netbook, choosing instead to offer the pint-sized Picobook Pro only with Windows XP.
The Pro, which launched last week, was to be offered with a choice of XP and SuSE Linux Enterprise Edition - the latter priced at £279, the Windows model costing £328.
Yesterday, Apricot yanked the Linux release and dropped the price of the XP version to £299 - or raised the price of the cheapest model by 20 quid, if you prefer.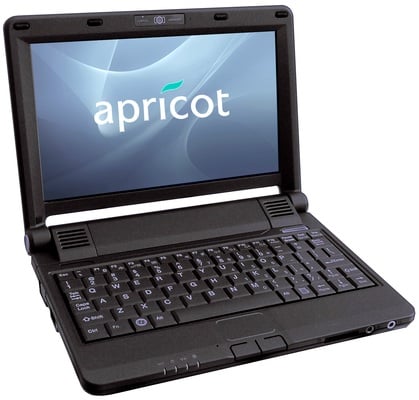 Apricot's Picobook Pro: Tux-less from now on
"Apricot will not be selling with Linux variants," a company missive revealed, which suggests it's not merely dropping SuSE for Ubuntu or another netbook-friendly distro.
"Apricot has made this decision to ensure customers have a smooth installation of their operating system," the company told Register Hardware.
"The Linux version proved too complicated with initial testers, who would opt to purchase and install XP any way.
"Apricot believes that this will be a more attractive product offering for their target customers, because as soon as it is switched on, it is ready for use."
This week, Asus CEO Jerry Shen said return rates on Linux-based netbooks were much the same as those of XP models.
The Picobook Pro is based on a 1.2GHz VIA C7-M processor and comes with 1GB of DDR 2 memory, a 60GB hard drive and all the usual Small, Cheap Computer accoutrements. It's available from Apricot's website