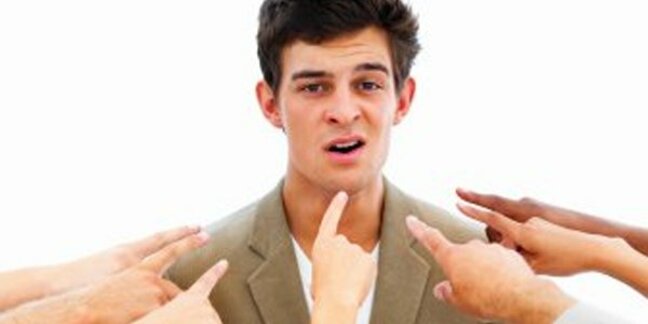 If a broad server product line guaranteed sales, then the server business of Sun Microsystems would be as large as that of IBM and Hewlett-Packard - and considerably larger than that of rival Dell.
But breadth and depth of product, while necessary, is not sufficient for a healthy and growing server biz. You need a good sales team, lots of competitive economic and technical edges, myriad resellers that get your products into places where you cannot affordably sell all by your lonesome, and a little bit of luck, too.
Today, Sun will be focusing, once again, on broadening its product line. It's adding three new blade servers and a storage blade, too.
The first new blade server is the Sun Blade T6340, which is based on the Sparc T2+ "Victoria Falls" processor. The Sparc T2+ is an eight-core, 64-thread chip, and the T6340 is a two-socket SMP machine that allows for 16 cores to be deployed running a single instance of Solaris 10. Customers can use LDom partitions to put insolated Solaris instances on the machine (as many as one per thread) or use Solaris containers (Sun's implementation of virtual private servers, as distinct from using a virtual machine hypervisor to carve up a box) to put hundreds of virtual Solaris images on the blade.
The T6340 blade plugs into the Sun Blade 6000 chassis (which is a 10U chassis that holds 10 blades) or the Sun Blade 6048 (a rack-sized chassis that holds 48 blades), just like all of Sun's other commercial blades. (This commercial form factor is distinct from the Netra line of AdvancedTCA blades, which have a different form factor adhering to standards created by the telecom industry). The T6340 comes with six-core or eight-core Sparc T2+ chips running at 1.2 GHz or eight-cores running at 1.4 GHz. The more cores or clocks, the more you pay.
The blade has a remarkable 32 main memory slots, supporting up to 256 GB using 8 GB FB-DIMM memory. According to Jeff Shen, blade server product line manager at Sun, most blade servers have 24 memory slots or fewer, and this extra memory is important particularly in a heavily virtualized environment. (The kind that all server makers are trying to sell to boost ASPs and pitch server consolidation these days). The T6340 blade has two Gigabit Ethernet ports and room for two small form factor SAS drives that plug into the front of the blade. It also has six SAS/SATA interfaces on an integrated LSI disk controller. The T6340 runs Solaris 10 with the 4/08 update or later and costs $14,995 with two processors running at 1.2 GHz with six cores each, 8 GB of main memory, and no disk.
Just last week, Sun delivered a four-socket rack-mounted server based on the Sparc T2+ processors, the T5440, but there are, according to Shen, no plans to create a four-socket T2 blade because of the heating and cooling issues involved with such a machine. The T5440 needs a 4U chassis. Not just because of the disks and memory in the box, but to keep those four processors cool with two banks of two-deep 80mm fans on the front. Getting enough air to move across the edge of a skinny blade server with the same processors in it would be tough. Then again, there are "Tigerton" and "Dunnington" Xeon MP quad-socket blade servers out there, from Sun as well as IBM and HP.
On the x64 blade server front, Sun will also today announce the X6240, a two-socket blade server based on Advanced Micro Devices' quad-core Opteron 2300 "Barcelona" series of chips. Sun is offering the 55 watt, 75 watt, and 105 watt versions of the chips in the X6240 blade, which has only 16 memory slots and only supports up to 64 GB maximum using 4 GB DDR2 main memory. 8 GB DIMM support is coming shortly, according to Shen.
The X6420 has two Gigabit Ethernet ports, and because it has fewer memory slots, it can support four 2.5-inch, hot-pluggable SAS drives. Solaris 10, Red Hat Enterprise Linux 4 and 5, Novell SUSE Linux Enterprise Server 9 and 10, and Microsoft Windows Server 2003 and Windows Server 2008 are certified for the blade. So is VMware's ESX Server 3.5 hypervisor. With two Opteron 2352 processors running at 2.1 GHz, 8 GB of memory, and no disks, the X6240 blade server costs $2,610.
The final new compute blade that Sun is announcing today is the Netra CP3250, an AdvancedTCA blade that plus into the Netra CT900 chassis, which holds a dozen of these telecom blades. The CP3250 uses Intel's Xeon L5408 low-voltage processor, a variant of the "Harpertown" chip running at 2.13 GHz, and this quad-core chip is the only option for the blade in terms of processor. The telecom blade is much smaller than a commercial blade, and only has room for six DDR2 main memory slots, for a maximum of 24 GB of memory. The blade also has a Compact Flash card in 8 MB or 16 MB capacities and 64 MB of on-board flash. The CP3250 is certified to run Solaris 10, Windows Server 2003, and Linuxes from Red Hat and Novell. It costs $6,995 in a base configuration.
Like other blade server makers these days, Sun has learned that some customers want to have a fairly large amount of local storage for their blade servers, just like they did for their rack machines, instead of using storage area networks and consolidating disk capacity. In fact, according to Shen, there are some applications that mandate local storage or that work better with disks directly linked to the blades. And that is why Sun is announcing a storage blade (which Sun calls a disk module) for the Sun Blade chassis.
The disk module has room for eight 2.5-inch SAS drives, and Sun is supporting 73 GB drives in 10K RPM and 15K RPM and 146 GB drives at 10K RPM speeds today. In the first quarter of 2009, Sun will support a faster 146 GB SAS drive as well as solid state drives (SSDs) for customers who want to use these instead of or in addition to disk drives. Somewhere further down the road, the disk module will support SATA drives, which are cheaper but less enterprise-grade than SAS disks.
Currently, the Sun Blade disk module is configured to attach to a single blade in the chassis, but in the first quarter, it will get a firmware upgrade that will allow the disks in the module that will allow it to be shared by up to eight blades or to have as many as three modules (for 24 drives) to be configured together as a single array. The Sun Blade disk module costs $1,595. 73 GB 10K RPM disks cost $259 each and 146 GB 10K RPM drives cost $329. You also have to buy network express modules to link the blades to the storage module. Solaris, Windows, and Linux are all certified to use the storage module. ®
Sponsored: Webcast: Simplify data protection on AWS